To buy high converting traffic is the deal! Come to think of it, there are over 5 million online advertisers using different platforms to buy traffic day in, day out. But how many are actually buying traffic that converts?
In fact, more than 50% of online marketers buy traffic that hardly converts. Many end up wasting their client's money with no reasonable results.
What causes low conversion rates are mostly the mistake of your web developer and your ad campaigns. Getting potential customers to convert requires certain things to be done right.
Just imagine you spending your money building a great looking website, you then start advertising or promoting your website using various platforms and discover very few people actually visit your website and take the required action.
In the end, you are left with no results and no money!
This hurts and got you asking yourself several questions such as "How to get converting traffic?"
This is what you are going to learn in this post.
So read till the end to understand all it takes to get high converting web traffic from your ad campaign.
Let's start by defining what is conversion rate
What Is Conversion Rate?
conversion rate is the percentage of visitors to your website that complete a desired goal (a conversion) out of the total number of visitors.
A high conversion rate is indicative of successful marketing and web design: It means people want what you're offering, and they're easily able to get it!
Just to elaborate on "successful marketing and web design" it takes two of these to get a high conversion rate from your ad campaigns. web design and web marketing equal higher conversion rates.
Now let's move to the main topic
How To Buy High Converting Traffic?
If you are really serious about buying traffic that truly converts, there are a number of things you need to do before launching your ad campaigns
These include:
#1. Perfect Web design
The way your website is designed is instrumental to your conversion rate. You need to first figure out what exactly you need your website visitors to do when they land on your website.
This means, if you want them to register on your website to become members, you must make sure you have your call to action (CTA) button right at the top of your website.
This will enable them to quickly click the "Sign Up" button and complete their registration in no time. it's not just having the registration form button on top of the landing page but also making it user friendly and easy to complete and submit the form.
#2. Website loading speed
You got to make sure your website or landing page loads under three (3) seconds and not more. Just imaging visiting a webpage or a website that takes forever to load. I bet you won't wait.
This is what the majority of the people do! They leave if the site takes longer than 3 seconds to load.
This is why you need to make sure your website load faster as much as possible to entice your audience to take the required action.
#3. The Landing Page Content
The content you have on your page will greatly help your visitors to take the required action. Make sure what you have on your landing page corresponds with what your ads are saying.
The goal here is to have the most important keywords mentioned on your ads and landing pages. Also, make sure you are concise and avoid too much text at the top of your landing pages or website.
A sentence or two that is very important to get your audience to take action is enough.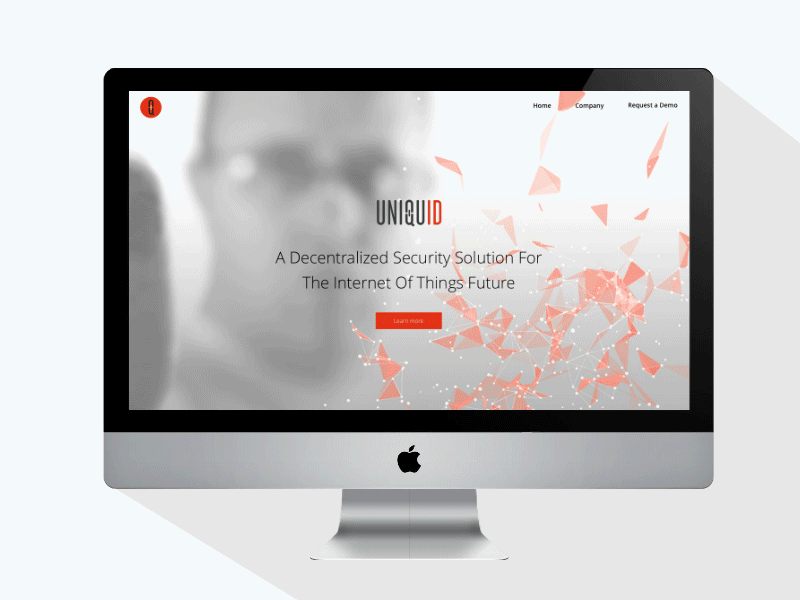 #4. Get your website secured
Install an SSL certificate on your website to protect your visitor's data especially if you receive payments and personal information on your website.
This also turned out to be a Google ranking factor. They want to make sure your visitors are safe wherever they are coming from either from a search engine or search engine marketing.
This also gives your audience insurance that their shared information will be safe and protected from hackers looking for opportunities to steal their information.
#5 Navigation
Make it easy for your visitors to easily navigate between the pages of your website. This should also be applied to their user dashboard if any.
The easier they are able to navigate your web pages, the easier it will be for them to convert.
These matter a lot during the conversion process. For example, Once they sign up and get into the user dashboard, making payments should be made easy and flexible.
How To Buy High Converting Traffic?
Hence this is all about buying high converting traffic, we will discuss some of the most effective ad types and ad campaigns that will bring you quality traffic and then look at ways to convert your traffic to sales.
Here are some of the best converting traffic Ads.
PPC Advertising
PPC advertising is also known as pay per click advertising which might bring you a lot of quality traffic when using the Google search engine ads (PPC marketing). Some marketers prefer to these ads as search engine marketing (SEM).
The reason these Ads are very effective is that these ads are displayed on top of search engine queries that match relevant keywords or keyphrases when people search on search engines like Google and Bing etc.
Your ads appear to people who are searching for your products or services. This way, you will be getting traffic from people who already show interest in your products or services.
It is also easier to get this type of audience to convert using other ways such as repeatedly showing them display ads and following up with them with emails.
It's the first recommended traffic to buy when you really need to increase your conversion rate.
Native advertising
Currently, native advertising is one of the most effective displays ad formats. These Ads are a mixture of images and text that are shown as recommended articles or content when you visit blogs or websites to read news or content you regard as valuable.
People generally feel better seeing native ads on websites as it appears less intrusive and displays below the main content they visit websites to read. Though they know these are ads, they tend to click on them more than other forms of display ads.
Native advertising has seen a massive increase in ad spending cause of its effectiveness. Advertisers diverted billions of dollars from other ad formats to native advertising since 2016 cause it tends to bring in more website visitors and also increase conversion rate.
Native ads are known to have a very high click-through rate (CTR) due to their display style. To get more conversions with this ad type, you will first create a great landing page or an article and use it to advertise.
The landing page or blog post should contain all the relevant information about the product or service you are offering. Also, make it easy for your visitors to take action on the same page your ads took them to make your native ad campaign more effective.
eCommerce or Product Ads
These are designed specifically for eCommerce businesses and are very engaging. These ad types show only the product image, price and call to action (CTA) buttons.
These ads work great for eCommerce businesses such as Aliexpress and other related sites. Using AdsTargets eCommerce Ads put your products in front of millions of customers across the globe.
It's actually the best way to promote products online. You can show up to 6 images with their prices, discount tags and CTA buttons when creating your eCommerce ad campaigns at AdsTargets.
Hence these ads show only images, prices and CTAs, They are very attractive and effective in getting a lot of customers to your website.
Amazon and eBays with other huge eCommerce businesses you know today have used these ads to obtain their huge status. You can also start creating eCommerce Ads today at AdsTargets.
Banner advertising
Banner advertising still remains one of the most popular online advertising ad formats. Many are of the opinion that banner ads are not very effective. This is far from true.
What makes banner ads not effective sometimes is all because of the advertiser, the platform and the cost of the ads which is setting too low bid rates.
Banner ads are still effective when used as remarketing or retargeting ads. Also, the design of your banners might impact the outcome of your banner ad campaign.
Tips to make banner ads more effective;
Use banner ads as remarketing or retargeting ads
Use banner ads on AdsTargets and Google display ads for brand awareness campaigns.
Ways To Boost Your Conversion Rate
By now, you should be able to understand how to improve or prepare your website to capture more leads, the types of ads to launch and increase your conversion from your ad campaigns.
Now let's focus on getting your money (Ad spend) to effectively work so you can record high ROI on your ad campaigns.
Here are the ways you can get your visitors to convert after visiting your website.
Follow Up
probably the most ignored part of digital marketing as confessed by marketers. Many people run ad campaigns and sit back and expect wonders.
Surely, you won't get miracles to happen that easy. getting a high conversion rate requires effort and you should never think it's easy.
There are many ways to follow up with your potential clients. Just for records, 98.5% of the people that visit your website the first time won't take any action and leave without coming back.
This is why you need to have a strategy to follow up with them and get them to convert.
Here is the follow-up process
Retargeting or Remarketing
Remarketing or retargeting is the first step to get more people to return to your website and convert. Retargeting is done by using display ads to entice your previous visitors to return to your website.
When you get a reasonable number of them to return to your website and either register or fill a lead form. You are ready to start getting them to convert by segmenting them in a funnel and email marketing.
Let's look at how each of those works practically.
Audience Segmentation
All online buying process in most cases is effective because of audience segmentation. This involves separating your audience in multiple ways within your sales funnels.
You will need to separate prospecting or potential customer from returning customers for example. First, you will need to create separate email lists for newly signup customers, returning customers, paying customers and long term customers.
By doing so, you will be able to effectively market to them what they need more effectively. Different email sequences should be created targeting each email list based on your interest and behaviour.
Segmenting your audience may also depend on your audience type, you will need to segment your audience based on your marketing strategy and sales process. However, understanding that you will need to segment your audience to effectively market your offers is key to increasing your conversion rate.
Email Marketing
This is the most important part of getting your audience to convert. It usually takes a series of emails to get some audience to convert. In some cases, it takes several weeks, in some cases, it takes several months. All will depend on your strategy and their needs.
First understanding their needs before making sales pitch will greatly help improve your conversion rates.
Conclusions
In those posts, we have covered all you need to know to buy high converting website traffic. We discuss some of the most effective ads that will bring you the best traffic.
Buying website traffic involves strategy and audience analysis. You first need to know your target audience and every possible valuable information you can get from them should be used strategically.
The first in the process of buying high converting traffic involves the understanding of your potential customers and their needs.
This should help you also understand the ad formats and pricing models you need as well as the ad networks. All these will play a significant role in getting your ads to perform optimally and bring you consumers that can easily convert.
Other important information you need to know is the cost of your ads such as bid rate, your customer lifetime value. Understanding such vital information will help you compete better with other advertisers targeting the same audience based on their demographics and psychographic.
Let us know your experience buying traffic to promote your online business in the comment section.