There is a very unique difference between organic social media traffic and paid social media traffic, they are both useful for your businesses and they work. Also, both traffic sources work together for the benefit of your business.
They can be instigated differently, for the benefit of your business intentions.
To utilize both social media traffic sources best for your benefit, you need to understand how both function.
During the COVID-19 pandemic which made almost all parts of the world go on lockdown in back 2020, there was an increased number of social media users. According to data over 4.2 billion used these platforms which could potentially help your business grow organically or use paid social media.
Paid social media is on the increase across all social media platforms. The UK alone will have an increase from the current revenue of $6.73billion to 12 billion in 2025.
Currently, Apple iOS has a 14.5 update version for its devices which has the possibility of limiting Facebook and Instagram iOS users targeting.
In the past few years, social media has taken different dimensions in targeting and revenue spending with increased usage of internet users and advanced evolution.
This alone has given a lot of businesses a boost beyond their imaginations in areas like customer acquisition, marketing, retention, and service.
This has made social media a key strategy for digital marketing with endless possibilities for new audiences and traffic.
Social media is capable of driving quality traffic to your business and potentially boosting your sales and business growth.
Now, let's take a look at the differences between organic social media traffic and paid social media traffic.
Organic Social Media Traffic
The organic social media traffic is defined as any free content (posts, photos, videos, memes, or stories) that all social media users share on their feeds for utilization of their fellow users and in turn, get people to engage with it and get traffic.
When you unleash good and quality social media content, it is the best way to grab users' attention both potential customers and existing ones without paying for the service.
Good content has proven to work for a commendable number of social media organic traffic like web blogs, social media blogs, eCommerce businesses, etc.
This organic social media allows you to build and engage both potential and existing customers within a short possible period of time.
Quality organic contents help you reach a bigger and better:
Percentage of followers.
Followers followers' reach via shares.
Ranking for your business on Google search and social media.
Enhance a brand personality, influence, and voice.
Establish customer loyalty to your brand.
Turns customer's engagements to profit.
Pros of Organic Social Media Traffic
The key benefits of using organic social media include:
#1. Cost-Effective
Apart from that organic social media unlimited benefits in all ramifications for all forms of business free of charge.
To post organically on social media all you need is to write interesting and engaging for you to get a good social media visibility is the work it takes to create posts and content and engage with your target audience.
#2. Engage Users and Assist Customers
Social media way to engage users who are following your activities and you can also interact with your potential and existing customers and offer them assistance with some of their doubts.
This makes your followers feel alive and noticed which can keep your profile active.
You can also maintain a good seller to customer relationship with this especially when you reply to comments, acknowledge their reviews, attend to complaints and answer questions promptly
With this method, you can get better engagements and organic social media reach with comments, shares, and tags when you show concern about your customer's needs.
Establish a Brand Personality
To get a better organic social media, build your brand's personality, and show customers that you have the ability to solve their problems.
This is another brilliant way to keep users coming by creating quality and perspective organic social media customers and associates to your brand.
Maintain users' influx
Keep your followers coming to your business regular with updates on new products, services, discounts, and coupons.
Update your profile with memes from time to time, do not post only about your business also, post 2-3 times to avoid spam and losing your followers.
Cons of Organic Social Media
There are some shortcomings of organic social media as well, despite its immense benefits.
Here are some of the cons.
Time Consumption
Social media growth depends on quality content and creating one can be time-consuming.
Secondly dedicating time to respond to reviews and comments may require you to employ extra manpower to help especially if you have a big audience, it may require some time to get it done.
To get a good organic social media engagement, you have to create quality content, this will help the social media you are posting on to sort your post based on relevance to users.
This is auto-dictated by algorithms that sort contents and show them to users based on relevancy.
That is why copied context doesn't do better than the original once on social media and even the web because the first poster gets the best benefits by default.
No Flexibility Quick Reach
Organic social media has limitations in content organic reach, its ability to circulate fast depends only on how your followers react to it.
So it is good to create publish what will suit your followers' interests to get a better outreach for them.
Best Practices for Organic Social Media
Well, there is no guarantee that organic social media posts will perform just the way you want, but let me show you how to implement the best possible practices for it,
Minimize promotions: When you make an organic post, make sure you focus on sharing the that which will fascinate your users, and educate them for the best results, else leave the rest for the ads manager.
Show your brand personality: Get better organic social media reach, establish a brand's personality, and show customers your ability to solve their problems.
This is another brilliant way to keep users coming to your brand by creating quality and perspective organic social media customers and associates to your brand.
Reinforce your brand – reinforcing your brand here means keeping your content promise, if you post on clothing items, make sure what you post is what you have to maintain your brand's culture and be consistent to build a solid ground.
Tip: Don't ever go out of stock because you don't know when it will be needed.
What is Paid Social Media?
Paid social media refers to the use of money to boost social media content to reach a bigger audience, they are sponsored posts or adverts that enable your content to go viral.
The process involves the usage of money to enable the platform you are ruing an advert campaign on to showcase your post to your targeted audience across the global users of the platform, it can be Facebook, LinkedIn, Twitter, Instagram, and YouTube.
These contents can be either videos, text, images or carousel posts etc in different demographics, locations and interests.
Paid social media ads are the latest form of advertising, taking over from billboards and radio podcasts, they are actually well suited in nature making them look natural for a general social media experience.
What paid social media bring to your business?
To create awareness of new products, deals, events, etc.
Generate leads and conversions at a higher degree
Improve your brand awareness and generate new followers
Pros of Paid Social Media
Below are the benefits of paid social media to your business.
#1. Connect with New Audiences
Paid social media is the best market for your products, the reason being that it can give you the liberty to target the best audience who will bring gain to your business based on targeted locations, behaviour, demographics, and interests for your budget.
This can be best achieved with ad managers on these platforms.
#2. Prospective Audience
There are millions of social media users looking for one thing o the other, getting a list of customers wanting to buy your products can be achieved via paid social media as the majority of them might be receptive to and in turn, you get conversion and gain to your business.
#3. Cost-Effective
Paid social media ads give you the best return for your sponsored ads, some advertisers adopt the pay-per-click (PPC) model, which is the best way to spend your budget for such ads.
Each engagement defines the goal of your ad, through conversions, reactions, or creating brand awareness based on how you defined your ads.
Social paid ads also give a spending limit for your ads which you can choose to stop or add, they allow you to spend just your budget for the ads.
Audiences cost more or less based on the category of your niche, niches with higher competition attract more expenditure than the ones with less competition.
#4. Retargeting Your Audience
Old or new posts can be retargeted just to remind your followers about your brand's products, this can be done either to remind them of your offers, which are new or existing.
Cons of Paid Social Media
Here are the shortcomings of Paid Social Media
#1. Poor (ROI)
Return on Investment ROI may not be achieved as expected no many the amount of money you have invested in your ads
For this reason try as much as you can to follow the best practice to be able to get the best possible result, which is by targeting the right audiences, monitoring your campaigns monitor, using the best platforms features for the ads for effective conversions.
#2. Takes Time to Analyse and Measure Campaigns
Paid social media ad campaigns require tracking to be able to analyse and check on your lapses and improve them and for time's sake, it is demanding.
You need to have customers' reviews, and reactions to adjust your campaigns to suit your interest, platforms provide you with features to see all this data while some don't you have.
So my advice for you is to make sure your monitor how you spend your money on social media to enable you to improve in subsequent campaigns or improve your current ones.
#3. Best Practices for Paid Social Media Adverts
There is no guarantee that your paid social media will give you your most wanted result, you have to employ the best practices for the best possible result.
Below is a list of best practices for your paid social campaigns
#1. Target suitable audience: marrying the best audience to your ads is the best way of sending a message out about your business, this will help you get the best possible ROI for your campaigns.
#2. Make available a call to action: Define clearly your call to action button to instruct your viewers about what you want them to do when your publicity reaches them, this can actually define the goals of that campaign, this call-to-action button includes: call, sign-up, join etc.
#3. Keep it Brief: Brief and precise ads have the tendency to be engaged with more, not just that make sure your paid social media campaigns are entertaining and post them with good trending hashtags as it concerns your business.
#4. Test your campaigns: Before starting, your campaigns, make sure you test different messaging, different imagery, and different calls to action to get the best possible results for your campaigns at the end of it all.
Chose also the best feature and the right social media platform for your campaigns.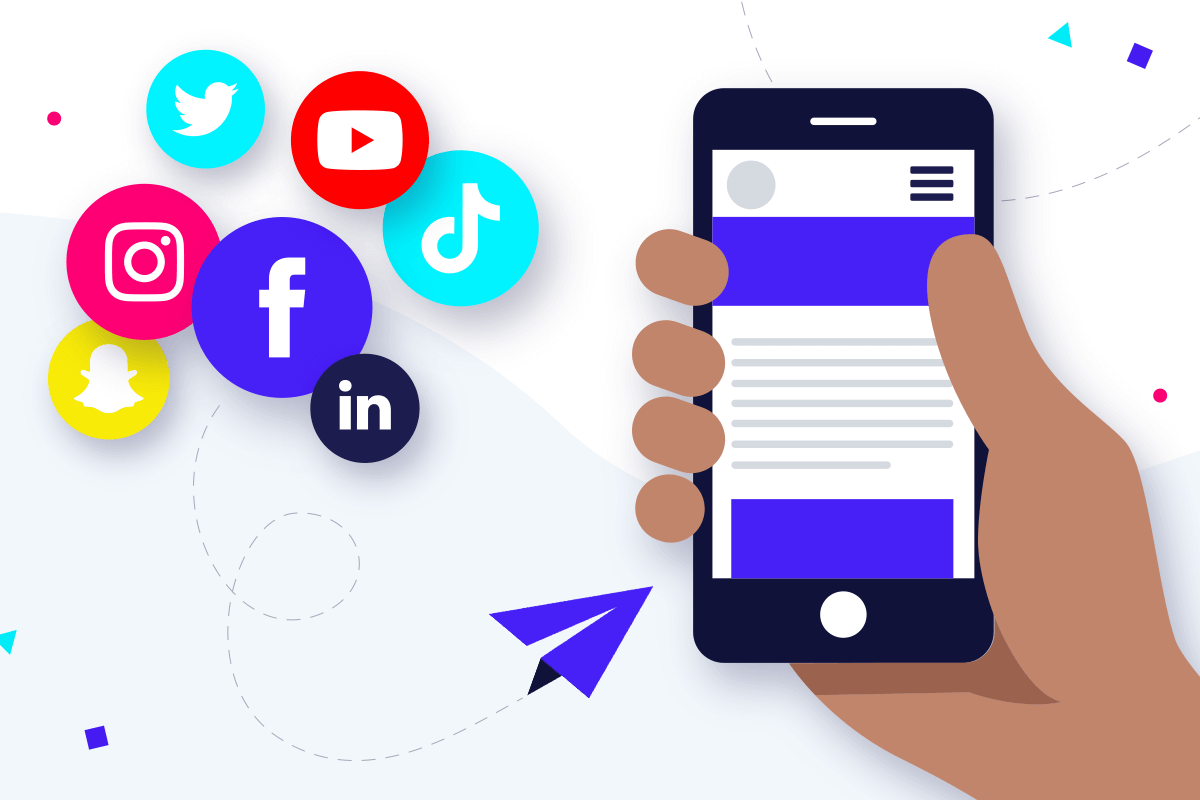 How Paid or Organic Social Media is Right for Your Business?
Not all businesses will yield a result when you use either paid or organic social media to advertise them.
Paid social media campaigns provide you instant results at a cost, on the other hand, organic social media gives great results over time without cost, it will provide results over time because its engagements manifest gradually over time.
Benefits of social media
There are overwhelming achievements which both the organic and paid social media bring to your business namely:
Generate sales and leads.
Build brand awareness.
Drive traffic to your website.
Increase your brand's reputation.
Help you track your business performance.
Goals that can be achieved with good social strategy
Below are the goals you can achieve with a good social media Paid or Organic traffic,
Organic social media engagement grows your audience for a longer period.
Build lasting relationships between your customers and your brand, this brings existing and potential customers at your disposal.
Paid social media improves your business's reach to a large audience more quickly.
Paid social media help your business to reach the best demographic.
Help your track and respond to your followers easily.
Conclusion
Now you get to understand the differences between these two concepts and how they both can positively impact your business growth, it's time to take the right action to get started with both paid and organic social media campaigns.
It is important to get your social media manager to design and implement clear strategies on how to achieve massive visibility using social media platforms.
There is a lot to gain and it all depends on how you effectively execute your goal and objectives.