It was Jeff Bezos who said "If you make customers happy in the physical world, they might each tell 6 friends.
If you make customers unhappy on the internet, they can each tell 6,000 friends.
It goes without saying that social media advertising as a tool is powerful and that it has taken the center place in online advertising is not news.
What is new is that not everyone knows how to put this powerful medium to effective use.
But there is every need to learn the best advertising techniques in this marketplace, as Social Media advertising has come to stay, it will continue to evolve and move with the times and will continue to always be relevant.
This blog post will teach you how to create powerfully effective social media advertising that would put you miles ahead of your competitors.
As it will take you through the twists and turns and lead you to all tricks that influence prospects to read or view your ads and take action on them.
These tricks will arm you to virtually put your competitors out of the picture as you will be coasting away on the soaring wings of great sales from your advertising efforts.
Does your business enjoy the social media dominance you desire? If not, then come with me as I will teach you how to turn weak Ad strategies into powerful advert drones.
What Is Social Media Advertising?
Social media advertising is the act of promoting and selling products and services by leveraging social media platforms.
Effective social media advertising means coming up with highly creative ad campaigns using trending advertising tools and strategies that are able to pull great traffic to your brand.
Today, most purchasing decisions begin online and that being the case, an online presence is absolutely necessary regardless of what you sell.
Social Media Advertising Examples: With the wonders of the Internet, big and small brands have taken to social media and are greatly utilizing the platforms.
Some examples of social media ads include:
Brain Sensei: This advert was featured on Facebook and witnessed a 382% increase in ROAS, a 31% increase in conversions, and a 31% increase in revenue.
That is a showpiece, right?
Kikkoman Ads is one of the most popular soy sauce brands around the world. In this Twitter ads example, Kikkoman is promoting their soy sauce by showcasing a sticky-sweet grilled chicken skewer recipe. And the Ad fared so well as it witnessed massive engagements.
Louis Vuitton Ads: Despite it being an established fashion company, the need to keep people interested and engaged with their brand has made them continue to move with the times, hence their leverage on social media ads to help sustain this relevance.
Gillette`s The Best men Can Be ad, placed on Youtube; Instagram and Facebook recorded remarkable progress. The short film had over 30 million views while the hashtag smiled home with over 150 million reach in 1 month.
Spotify`s #Yearwrapped which featured on Instagram stories in 2019 fared greatly.
EndSARS: The #EndSARS campaign placed on Twitter was to be used to Coordinate the protest and amplify the voice of the campaign globally and in no time, word on Police brutality in Nigeria grew wings and the talk was everywhere.
All the above example shows the effectiveness of using social media to run both organic and paid advertising campaigns.
Social Media Advertising Platform Examples
With the wonders of the Internet growing by the day, brands have a sea of social media networks to choose from. When organizing your social media strategy, consider taking advantage of some of these leading social media networks
Facebook
LinkedIn
YouTube
WhatsApp
TikTok
Pinterest
Reddit
Snapchat
Instagram
Twitter
Tips for choosing Social Media Ads platform
If you want to effectively reach your target market on social media, you would have to select your platforms carefully, since choosing the right platform would have the right people waiting there for you.
Start with your audience: Using audience demographics is important as it can tell you where exactly to find them and what form they would consume in your message.
Tips
#1. Who is your target audience?
#2. Which platform are they mostly found on? For example, if your ad targets teenagers, then you would find them more on Tiktok and using TikTok Advertising you should preferably go to them in video format.
Reconcile with your overall social media advertising goals: If for example, your major goal is to create awareness, you would need to ask yourself which of the platforms has a wider reach and engagement level.
Keep in mind your available resources: How much can your business allocate for social media advertising? If you have a big budget, you can leverage two or more platforms. Knowledge of your budget would help you make informed decisions.
Social media advertising effectiveness
There is no doubt social media advertising is effective. The result all depends on your strategy and implementation.
If online advertising is about putting your message where your audience hangs out the most, (which it is), then social media as an advertising tool is the best and naturally the most effective marketplace in this era.
The goal of advertising is to get people to act, therefore, the tools and strategies to be used must be carefully considered.
You could have the best products and services to offer but if you don't put in creative efforts in your ad, that would be you flushing your money down the drain.
A brand that is well placed on social media for the purpose of advertisement is like a lit lamp placed on a Mountain top. It announces and calls attention to itself. It screams loudly too that "Here I am "
And since the goal of advertising is to get people to act, when your ads scream " here I am", people should be enticed enough to take action and not just say "wow! Interesting ad
According to the latest study, there are 3.78 billion social media users worldwide in 2021, and in the US alone, as many as 82% of the population use social media.
Social media is the hangout spot for the majority of people, so why take your market to an obscure place where nobody goes when your goal is to make a profit?
Drawing from the above, it is no wonder that marketers are all trooping in on social media to display their goods and services in order to grow their businesses.
How to ensure social media effectiveness
If you want the result in your ad efforts, here are tips backed by age-long testing by renowned ad agency professionals and advertising experts.
Create an audience persona
The audience persona is a semi-fictional representation of target customers who share similar buyer interests and personal profiles.
Who are they? What are they looking for? On which platform do they hang out more? Which form of messaging do they engage with more?
Having an idea of your target market and audience helps you design your campaign and choose a suitable platform to reach them.
Goal-setting and Objectives
Once you have gotten a picture of who you are directing your message at, then you set your goal. what you hope to achieve with your media campaign:
Is your goal to promote your business or brand?
To create awareness?
Get people to try your products?
Provide certain information about your products?
Keep loyal customers?
Identify potential customers.
Content creation: Valuable content is your surest means to generating leads for your business on social media.
Basically, this is what holds your audience down or gets them racing off, an appealing and engaging content attracts prospects and converts them into loyal, repeat customers.
You have to make your content magnetic enough to draw and hold the attention of existing prospects.
Great content holds attention, in the same manner, a good orator commands attention through speaking.
So, if you're trying to get your audience to care about what you're promoting, you will need to put in the effort to stand out from the crowd.
Don't underestimate the importance of copywriting especially since there is a whole lot of noise, chaos and competition on the internet, your copy should be able to capture the attention of your target public in a few seconds.
Tips
Write a compelling title for your content. The title is the doorway into your content, it should be attractive. For example instead of saying " Do you wish to become financially independent as an affiliate marketer?" say "make 250k monthly as an affiliate marketer"
Write ad copy that causes your prospects to picture your products and services in their heads, sufficiently enough to build desire for the advertised product or service. Influence them visually by using positive visual adjectives to make descriptions. This is an effective way to create an appeal.
Put your biggest benefit in the headline. About 60% of persons who read ad copies don't go beyond headlines. Therefore put what is most important to you where it is very easy to see. The Headline
#Example a title that says "Absence of peace for the populace" would not do better than a title that simply says "War" and this is also saying that shorter headlines get better readership.
How many photos of satisfied customers do you have? Put them up in your ad copy. This builds the perception of trust and lends credibility to your Social media advert claims.
Go straight to the point. Know that you have a limited amount of time to make an impression.
Your prospects will not commit extra time trying to figure out what you are trying to say. Keep your copies nice and short.
Know it that the more you demand your prospects to go into deep thinking, the more likely, you will lose them.
Express only one thought in a sentence. A short sentence.
Don't make exaggerated claims about your product or service. Do not overpromise. Your Ad should not promise things you cannot deliver.
Proofread content several times to avoid putting up content with spelling and grammatical errors.
3. Create a perception of scarcity with powerful deadlines
Your social media advertising efforts should not leave your prospects with the impression that they have all the time in the world on their hands, and shouldn't worry about acting on your ad now.
Imagine that tomorrow, all the salespersons come up with these lines in their ads "you don't need to act now, take your time, this product would always be available"
This would make all your prospects go to sleep with the intent to buy "later", later that would never come.
An ad with this powerful deadline notice "offer lasts till 4th of April "would fare better in the market than one without deadline pegs.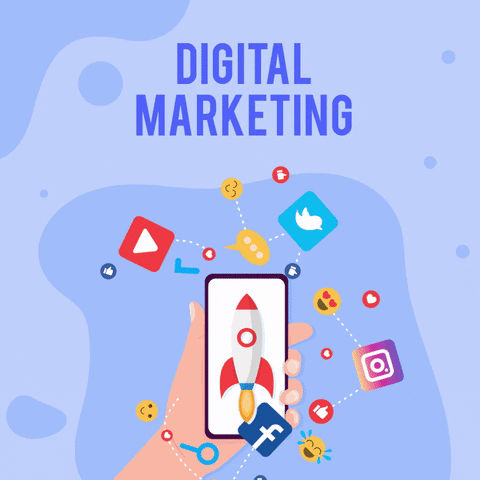 4. Extreme specificity
This is one of the most potent ad tricks tested and confirmed effective by professional ad companies and marketer experts.
The goal here is to state in clear terms what distinguishes your brand from the rest of the market. Differentiate yourself from the rest and give your prospects reasons to pick you over your competitors.
5. Give power to your ad with pictures
Ads with pictures get better positioning in the market than ones without visuals. Photos are the greatest attention grabbers and attract much readership.
6. Consistency
"People don't see your ad until you run it seven times," says a popular saying in the world of advertising.
Repeating your ads not only help break down the wall of disinterest, but it helps to expose your advert to persons who might have missed it the last time.
However, this repetition should be done in moderation as too much of it begin to bore your audience, thereby creating tall walls of disinterest for your product.
Use repetition wisely & you would be pulling powerful ad efforts that would get your bank account smiling from ear to ear. Run different variations of the same ad by presenting the same message using different formats and techniques.
This is an advertising hack. It creates an impression in the mind of your audience that he is seeing another ad different from what he saw last week, but in truth; the message has not changed; only the format did.
7. Social Listening
Once you have your ads placed and running on the internet, be sure that whether you are paying attention or not, people are talking about you and what your brand represents.
They want you in the conversation, they have questions to ask. Some of the questions would help you while some may hurt your brand but in all of it, the last thing you want to do is keep mute on your public.
Goals of Social Listening
a) Keep a pulse on the industry
b) Track public perception of your brand
c) Where it's going, how it's being perceived
d) Identify the topics you need to be talking about
e) Perform customer research
8. Social Influencing
Since listening is just part of the equation, you will need to complete the efforts by responding to the question marks. This builds a stronger relationship between you and your audience.
You would need to go out there and engage with them. Answer their pressing questions; give direction to the flow of the conversation.
Do away with the misconception immediately. Influence the opinion of your followers on the right side of the narrative.
Goals of Social Influencing:
Increase engagement with your brand and your content.
Start conversations around the topics related to your business.
Boost traffic to your site.
Build awareness for your products and offers.
Social media advertising cost:
Since online advertising is one of the best ways to bring in new customers, get leads and increase brand awareness, a lot of businesses are paying to benefit their brands.
The cost of advertising on social media depends on the chosen platform. For this reason, this blog post would consider advertising costs by platform.
Facebook advertising cost: Offers CPC where you only pay for your ad when a User clicks on yours. The average Facebook ads cost-per-click in 2021 is between $0.5 – $3.5. And there is also the CPM where you pay for your Ad only when 1000 people see your ads.
There are other bidding options offered by this platform like Cost per like (CPL) where you pay When a user likes your page.
However, for best results, most companies prefer to Use CPC, as it offers the most cost-effective choice for achieving your advertising goal.
Averagely, $0.97 is the cost per click; $7.19 is the cost-per-thousand-impressions; $1.07 Cost-per-like; $5.47 Cost-per-download.
While all attempts have been put in place to verify all information contained here, these numbers are only average.
The figures arrived at here should only be used as a reference point but not as a measuring stick for your Facebook Ads, as ad costs are basically determined based on factors such as ad placement and industry.
Like Facebook, Instagram shares similar bidding methods. On average Instagram offers $3.56 per click and $7.19 per 1,000 impressions.
Twitter Advertising cost: Twitter advertising costs depend on your ad type, which includes promoted tweets, promoted accounts, and promoted trends.
Promoted tweets cost $0.50 to $2.00 for each action. Promoted accounts cost $2 to $4 for each follow. Promoted trends cost $200,000 per day.
LinkedIn Advertising cost
On average, the cost of LinkedIn ads is $5.26 per click, $6.59 per 1000 impressions, and $0.80 per send.
While every company's social media ad varies and social media Advertising platforms offer different biddings at different rates.
On average, most businesses spend $200 to $350 per day on social media advertisements. That translates to $6000 to $10,500 per month and $72,000 to $126,000 per year, this has a lot to do with the size of the business but it can be used as a reference.
Conclusion
Conclusively, effective social media advertising begins with a constructive decision-making process, leading to well-thought-out strategies.
This article suggests potent strategies that if used effectively, would close the gap between businesses and their prospects