People love short videos these days and frankly, many small businesses are able to take advantage of short immobile videos to boost their business growth.
It's either you are in or lost big on it. In this post, we educate and guide you on ways to use Instagram Reels to boost your visibility on the platform.
There are some cool ways you can improve your marketing with these Instagram Reel ideas for business this 2022.
Instagram reels are very exposed to the Instagram community for interactions and this makes it an ideal Instagram feature for advertisements.
Just shortly, follow us on Instagram Here: AdsTargets Instagram
Best Instagram Reel Ideas for Your Business
Below are important Instagram reel ideas for your business.
For successful business growth, one needs to expose his/her business brand to the world and Instagram reels are one of the best features to help you achieve this.
#1. Introduce your brand to the Instagram reel
What I mean by introducing your business brand to Instagram reel is, to post details about your brand on your Instagram reels, this will expose your brand to millions of viewers who engage this feature on a daily basis.
Post interesting videos and images on your reels and poised them towards educating people who are always trying to get new ideas on the internet space, introduce your business in short but detailed videos and creative artwork.
Be more interactive in your videos this way you can buy more of your viewer's time and get possible engagements.
#2. Show the "Real Side" of Your Brand
Engage your viewers and make them feel they are also part of your business, this will easily invite people to join your brand's community and bring real growth to any business.
Recognised your viewers' presence reply to their comments, and views, and avail your comment box for suggestions and comments.
This method makes your viewers feel like they are partners of the business.
#3. Showcase behind the Scenes
Involve part of your team to engage your viewers and showcase some behind the scene (BTS) of your business to enable them to have a little idea of what is used and how your products are been made, this will also entice the growth of your business.
Allow them to see the making of some of your products including indications and directives in the visuals you are presenting to them with your Instagram reel.
A lot of people seem to be attracted to the unfiltered side of your products and showcasing it once in a while can give your brand a better review from potential customers, this will also satisfy their curiosity.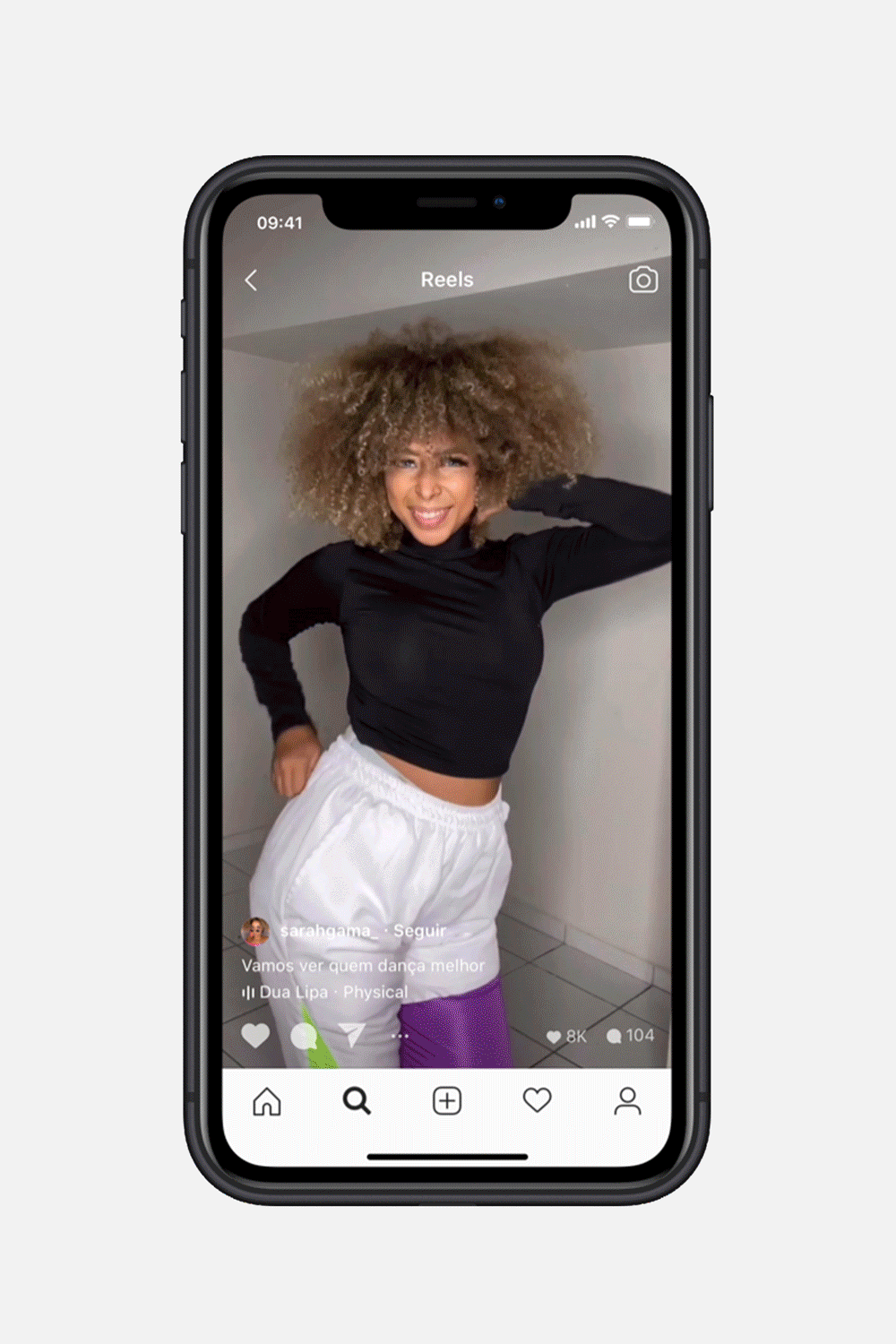 #4. Before and After
For instance, if you own a skincare brand, showcasing before usage and after usage of your products on your Instagram reel can also improve your patronage.
Before and after is another social media trend on its own, it will help, in maximizing your brand's name as possible much as possible.
This kind of video should be short, intriguing, with few words, and little background music.
It is a very popular trend that can help your brand go viral if, you reel post what people want.
They are commendable by many and that is how people can show your work to other potential groups or individuals as well.
This kind of video is meant to be kept simple, brief, and about the subject matter.
Show all the service's condiments, their usage, and how it works in these short before and after video clips.
#5. Tips and Tricks
Posting tips and tricks of your business on your Instagram reel is a way of educating your viewers, this can bring visibility to your productions and even production.
Some customers and interested people can even subscribe permanently to your page to get such updates and learn from you.
This is a way of sharing knowledge to users free of charge, remember some of these tips and tricks are not free but you are giving it out for no cost to your customers and it will boost your business growth.
#6. Sneak Peek and Teasers
Sneak Peek and teaser videos help your brand in a way that some social media influencers use to increase their presence.
Can you imagine the number of people blogging on your related product, this can change your brand's narrative for the better because you don't know how many expectations the audience of this influencer can satisfy when they share your brand's visual on their timeline.
Create captivating videos that everyone will want to see on their timeline this can keep a lot of people's memory fresh about your business with this method.
Sneak peek videos teasers can be about a new or existing product, service, or an upcoming event.
When this is shared on your Instagram reels there is unlimited potential good news with the Instagram reel that helps your brand grow, influencers who are willing to gain more followers for bringing something new to them will eventually share such on their timeline as well.
You can promote giveaways and referrals programs with just a click on your Instagram reel.
#7. Do-It-Yourself D.I.Y Challenge
Instagram Reels post about Do-It-Yourself (DIY) is the best explanation to viewers of how your products work and is one of the best ways to grow your business and earn a profit from sales too.
Customers want to see how you make your sale and this can motivate numbers to learn something new, and your ability to give them the required exposure on how to produce and sell is another way of attracting people to your business brand.
#8. Instagram Reel Challenges
Social media challenge is no doubt one of the latest trends for businesses in 2022, you can post a challenge on your Instagram reel, which may be a dance challenge, best showcase challenge, before and after the use challenge, singing challenge, etc.
Know that Instagram reel is an idea for your business because millions of users view this feature and will readily participate in your given challenge and definitely post it on their timelines, this will let more people engage further and your business brand will surely grow with this simple magic in a short time or overnight.
This mode of advertising has been tested and trusted by many digital marketers, it is a very popular strategy for musicians and dancers, it gives an overwhelming social media presence and improves brands' sales globally.
#9. Awake Evergreen Content
Evergreen content is the content that was most viewed in the previous time, resurface them, edit and repost them again, when you give them a new look with good graphics covers, people who have seen them in the past will see this as a rebranding of your old work.
With this method, you always give your followers a recap of what you have spoken about in the past, some people who ignored it may also want to take a look at it.
#10. Travel Videos #FOMO
When you post Instagram reels about safe travel locations, good restaurants, ticket prices, or tourist centres, you stand the chance to boost your marketing.
#FOMO is an acronym for #FearofMissingOut, they are popular Instagram reel hashtags that you would want your business to try out
#11. Highlight Your Products
Instagram shopping reels allow you to post live shopping videos, in which you can display to viewers how people are patronising your brand and you can get your brands to reach the world.
This simply means showing your service to the millions of potential Instagram reel viewers, adding a caption to show users who may not understand what your video is all about, this can fascinate users some of them actually read captions before engaging in videos.
So it is right to include a short informative caption to explain your goods and services.
#12. What's trending
The world entirely follows trends in fashion, technology, challenges, development, etc.
Posting what is trending on your Instagram reel is another way of making your branding remain in the line light.
Viewers will always check on your page for the latest trends and your business keeps growing with that.
Many social media users view trends more often than not, this is a great idea for growing your business if you are also posting trends on your reels
#13. Day in the Life
This is similar to behind the scene of your products, when you post reels on "day in the life" it keeps your followers alive on your pages.
This kind of video consists of your business life which is an inspirational video to many.
They consist of your daily activities and lifestyle, it can be your business life or personal routines.
You can also add some videos about your worker's routine about the business and its functionalities.
#14. Community and Employee Spotlight
This kind of Instagram reel content includes your viewer's activities with your product, some people will use your products and showcase how they work for them and share it on social media when you come across such content.
Make sure you also share them on your reels and tag, such users to create a lasting impression in the mind and that of intending potential customers and the Instagram community at large.
This kind of content and called user-generated content or UGC.
#15. Answer Frequently Asked Questions FAQ
When people view your Instagram reel, they become curious and some of them may ask questions at some point it is natural, and your ability to answer them and throws more light on them, give you a better chance with such customers.
Nobody wants to use or get involved with what they have little or no knowledge about so, answer all your FAQs.
NB: Creating FAQ related Instagram Reels is another way of interacting with your users and this keeps your business ahead of others.
#16. Run Instagram reel ads
Instagram reel is one of the most engaging Instagram features, when your place your brand and products on ads on this feature with Instagram ads manager, getting a good outreach for the positive results will not be far from you.
With this, you can also target an audience that can turn your business dream into a reality.
Instagram reels appear impromptu to users and accidentally they may engage it finally, begin all your ads campaigns with what your business is all about before other interests.
Try and bring new things, be creative, innovative, and genuine when you're bringing a new product that is unique.
Conclusion
After reading the above 16 tips on Instagram Reel Ideas for Your Business in 2022 hope you can tell and recommend to another person how to use this feature in growing a business.