Instagram was made for photo sharing and interaction but with its massive trend and usage, it has become a master tool for business to grow their awareness in 2022
Instagram trends in many ways, it has millions of people using it each month, this should be an eye open for you to utilize and an essential strategy for your business success.
Well, the progressive growth of this social media platform and its unique and different trends are overwhelming for both users and marketers to utilities for their benefits in several ways and grow their business.
To have a successful business campaign for your business, market, brands, or content with Instagram, you need good content and the knowledge of which feature on the app will give you the best traffic and outreach.
Now to know the best Instagram trend to use and move your business forward, you need to know the best feature and audience behavior for the best result.
Best seven (7) Instagram Trends in 2022
Here are the best trend for your business this current year
Nowadays, people expect quick and digestible information, Instagram has introduced "Reels" a short-form video content feature that allows users to post videos a maximum of 60 seconds long.
These videos are aggressively pushed by Instagram's algorithm to compete directly with TikTok's massive success in brief video content production.
Resultantly, both platforms play a key role in expanding your business profile's reach and building your community.
Consistently posting high-quality and relevant reels that target your niche is a great tactic to attract your desired audience via Instagram's recommended feed content and users' personalized explore page.
Much like regular Instagram grid posts, reels also provide creators with higher visibility and potential reach by allowing 30 hashtags within its 2,000-character limit per caption as opposed to TikTok's more restricted 100-character limit per post.
For a more detailed guide on Instagram Reels check out this blog by Bold x Collective.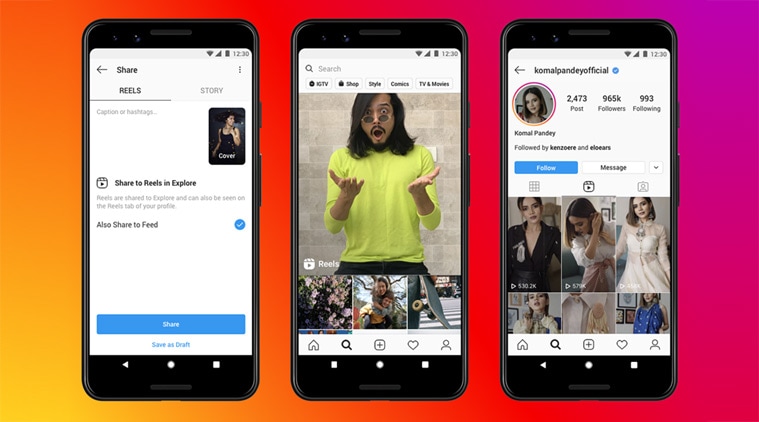 2. Public Activism
These Millennials and Gen Z's generation, which are both passionate about social justice, dominate the social media landscape, it is only fitting that these digital generations are now bringing activism online.
After a particularly intense couple of years that has shed light on recurring social inequalities marginalised communities face, many brands have taken this opportunity to express their support and values in a divisive social climate.
With "cancelling" and "boycotting" companies have their controversial socio-political beliefs becoming increasingly common, many organizations have seen the firsthand importance of using their platform and influence to vocally and/or financially demonstrate their support for certain social movements or charitable organizations.
Social initiatives also encompass putting in place new programs and initiatives to show their support for their own members of the company impacted by the social issues that their audiences care about.
Users can show their support for causes online by reposting Instagram content pertaining to social issues.
This is bringing forward a new norm and expectation for brands to engage in activism on social media.
Many younger consumers are passionate about finding, following, and shopping exclusively with brands that are visible in times of injustice and transparent with their policies, as this correlates with their personal and political values.
If your brand supports a movement or contributes to any charities, don't be shy to let it be known to your followers this might be the beginning of your engagement skyrocket
3. Influencer Marketing
Instagram's 2022 trend report shows that 80% of Gen Z believe that content creators/social media influencers have more influence on society and culture than conventional celebrities, moreover, projections state that 72.5% of marketers in the U.S. will likely use influencer marketing this year.
But what is influencer marketing and why is it so important currently?
Influencer marketing consists of brand partnerships with social media content creators who typically have an established and engaged niche, an influencer promotes a brand and/or its products and services through social media.
This form of marketing parallels the concept of celebrity endorsements; however, influencer marketing relies much more heavily on the amount of trust that creators have achieved through and by their followers.
They are more relatable than A-list celebrities due to their smaller level of fame, which they typically achieve on the merits of their own efforts alone, making their audience trust them.
Selecting the right influencers for your brand that accurately represent your style and clientele plays a vital role in the success of your influencer marketing strategy.
When you achieve this, the influencer's followers are highly likely to show interest in your set of products or services as they received an endorsement from a creator who matches their interests.
4. Showcasing Your Brand Personality
If you post your high-quality content such as videos and images, it will definitely build exciting and beneficial growth to your business, this is a behaviour that all business owners should imbibe to move forward the performance of their business to turn their business ideas from a small scale and medium enterprises to a dream come through.
As social media increasingly becomes a platform to initiate conversations and develop a sense of community,
The Instagram trend is not just for fun and entertainment, but a real genuine process to get your brand to shine.
This can be achieved by posting exciting writeups, and memes, creating relatable, non-business-focused content, Instagram story questions and answers, and specifically awesome videos for your followers with an explained brand's personality.
Not just that, make sure you don't only post repetitive promotion and advertising of your products/services and focus on most of your content that are fun, exciting, or educational rather than just "sales".
Because if you post only about what concerns your brand sales, members may lose interest and unfollow your business due to boredom or because it is not an ideal method of content marketing that has failed to use the 80/20 rule.
Post 80% of educating and entertaining content, and 20% is promotional.
5. Instagram Carousels for Increased Engagement
When you looking for a brand good outreach, it is very important to you post consistently, because this can improve sales and engagements.
Now with carousel posts, you stand a better chance to improve your business outreach to the world.
Carousel ads or posts have a swipe next feature which allows users to upload about 10 photos or videos at once, it has the highest average engagement rate on Instagram statistically giving an approximation of 1.7% for images and 1.45% for videos.
Carousal Instagram feature has the tendency to excite more users since it includes both videos and images it is naturally an incentive to keep the audience engaged on your post for longer periods of time, as it prompts them to engage.
Having good engagements does not really limit to likes, comments, and follows alone, it has to include views that are even more ideal for your business.
Some people may only read your post headline, but comment, like, and share.
Carousals have the tendency to improve your Instagram algorithm sorting.
Your images and videos give more vivid and comprehensive knowledge with their unique appearance through its "swipe to learn more", which allows your products to be displayed in videos and or images that eventually take off your follower's feeds.
6. Instagram Hashtags
One of the most powerful and free social media marketing tool features is the Instagram #hashtags, it will help you define a segmented audience for your business.
Research and get 10–15 key phrases that contain the topic of your product if you make a post on your clothes business your hashtags should be "#clothes," "#dresses #jacket," etc
Consumers who search for such keywords on Instagram will definitely find your hashtags and they may become business-changing partners.
With the successful launch of the Instagram stories back in 2016, Instagram recently announced the ability to help your business and brands to move forward.
Instagram stories are one of the most engaged trends on the platform, it has a preview similar to an Instagram reel, videos that are posted on your stories disappear within 24-hours your reel video span from 10-seconds to 1-minute watch time and is well-integrated with organic Reels such that they display when a user taps on them.
This is another trend that most people follow and get an outreach for both their business and brand, every time you post on your Instagram story, it notifies your followers, and that makes it a good trend for any form of business you run.
Conclusion
These Instagram trends are one of the best ways to showcase your business to the world without paying a penny, I believe these above seven Instagram trends you must know this 2022 tell you how to use these features and earn a good presence with your business.