Pay per click Ad networks also knowns as PPC ad networks or PPC advertising Networks are all online ad networks used by both publishers and advertisers around the world for buying and selling traffic.
Some of the CPC advertising networks also implement other advertising bidding systems such as CPM which is the cost per 1000 impressions which is preferred by a lot of publishers.
Some advertisers and publishers these days are so interested in CPM Ads which is seen in the rise of CPM advertising and on the Publisher's side demanding more CPM Ads for monetizing.
The questing which is always asked by publishers and advertisers is, What is the best PPC Ad Network?
This question should not be complicated at all but in reality, It is somehow complicated. The reason is, it depends on who is asking this question (Advertiser or Publisher).
In this post, we want to address this question by taking into account that the person asking this question is a publisher whose main goal is to monetize his or her Blog or Website's traffic.
So let's get on it…
What is the best PPC Ad Network for Publishers?
The best PPC Ad network for publishers can be categorized by the following qualities
High-paying PPC Ad Network: Ad networks that pay publishers high PPC rates should be every publisher's target.
This is because most publishers' primary objective is to make money blogging which means they need PPC Ad networks that are not so greedy but also understand that publishers need to be paid fairly and decent commissions.
Some of the top advertising networks in most cases are not the highest paying advertising networks which makes them top advertising networks in terms of size, the share of the market, and revenue.
Sometimes the top advertising networks may be the ones in your country or the ones that serve PPC or CPM ads within your geographical location.
Since we are more concerned about the PPC Ad Network for publishers in this blog post, here are a few PPC Ad Networks that pay high PPC rates.
RevContent
Propeller Ads
Amazon products Ads
The above Ad networks are known to be among the best PPC Ad Networks for publishers.
Even though some of them have different requirements for accepting publishers, you can still give it a try by trying them out.
How to choose the best PPC Ad Networks for publishers?
As a publisher, making this choice is sometimes not easy. However, there are a few things to consider when choosing a PPC Ad Network to monetize your traffic.
The ideal PPC Ad Network should be able to accommodate your Blog or website traffic and accept you as a publisher. that's the first thing you should consider before even signup.
First, ask yourself, will they accept the quality of my traffic. This question is important because as you know, not all PPC Ad networks will accept all publishers.
Sometimes, it's because of the quality of your traffic, your content and content language, and in most cases the amount of traffic you have coming to your Blog or website daily.
Here are a few questions and things you should know about the PPC Ad Network you are signing up for
How much traffic will be acceptable for the PPC Ad Network?
Does your content match their requirements?
How much do they pay for PPC Ads?
How much is their payment threshold?
Do the PPC Ad Network support your payment system (Paypal, Wire transfer, etc)
The reputation of the PPC Ad Network
If you can answer YES or give thumbs up to all the above questions, then you should consider such PPC Ad Network as your best choice.
What publishers need to know about online advertising network payments
The online advertising network also known as an online ad network or Network is simply other advertising businesses looking to connect advertisers with publishers for easy advertising and monetizing purposes.
An online advertising network or Networks cares about creating the bridge needed by both parties to sell and buy traffic and also cares about the growth of their business.
An online advertising network makes money when advertisers pay and create ads which are then shared on publishers' websites and blogs.
The revenue generated here is shared among the online advertising network and the publisher.
However, this is where the online advertising network has the power to decide how much commission it shares with the publishers.
For publishers, it is very important for them to make money which makes sense for them to join an online advertising network that at least pays high commissions.
The truth of the matter is that, without the publishers, an online advertising network won't be able to make money that much so it should be willing to pay publishers high rates so they can stay for the benefit of both parties.
Even though the online advertising network has a lot of costs to take care of such as administrative costs, employees, server maintenance, and all that, it should still be able to fairly pay publishers. This is one of the primary goals of AdsTargets.
We at AdsTargets, hope to be the highest-paying Ad Network for publishers worldwide and we are working hard to achieve this goal.
What publishers need to know about CPM advertising and PPC Advertising
Publishers, as well as advertisers, need to understand what is CPM advertising and PPC Advertising before venturing into starting both CPM advertising and PPC cost of advertising.
The simple explanation for these two advertising terms is simply the differences that exist between their pricing models.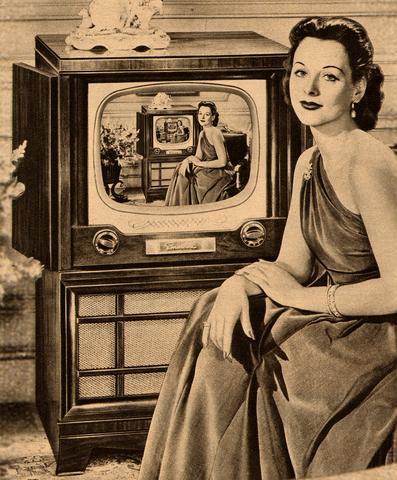 For CPM advertising, the advertiser is charged a certain amount of money, for example, $4 per 1000 unique views or impressions.
At the same time, the publisher that chooses to monetize with CPM advertising is also paid per 1000 impressions or views a certain amount, for example, $4.
For PPC advertising, the advertiser is charged per click a certain amount, let's say for example $0.5 per click, the same applies to a publisher that chooses to monetize through the PPC pricing model, they are paid per each click that comes from their traffic.
That's simply how CPM advertising and PPC advertising work for both publishers and advertisers.
Ad networks for advertisers
Even though this post is more about publishers, advertisers are also advertisers to scrutinize the so-called ad networks for advertisers before signing up for advertising.
There are a lot of ad networks for advertisers out there that claim to have all the best and up-to-date features which are not true in most cases.
Our advice here is simple and targeted specifically for advertisers, Be aware of the Ad Network for advertisers you choose to join and entrust your advertising to them.
Conclusions
As a publisher, we hope this will guide you in making the right decision when it comes to choosing an Ad Network to monetize your traffic.
It is imperative you consider asking yourself those questions we raise above in the article.
Again, If you are happy with your current Ad Network, please we will be happy to hear your story in the comment section of this post.
Good luck with Ad publishing