Monetizing content online is the goal of many publishers and one of the main income streams for publishers is monetizing traffic by displaying native and display ads on their websites or blogs.
The evolution of digital advertising has brought about new ways to display ads and effectively increase publishers' earnings.
However, the content monetization approach matters a lot for it to be effective.
The use of Native ads on various publishers' websites or blogs has increased by more than 500% in the last 5 years making it look like it's competing with display ads.
Also, It's becoming a reality that companies are beginning to divert their display advertising funds to other forms of advertising and investing more in content marketing and native advertising.
Even though it seems promising, display advertising still controls a very large share of the entire online advertising budget. This only means one thing "Display advertising is still much alive".
For publishers, it will be in their best interest to combine these two monetizing sources to make the most out of their content monetization.
In this post, you will learn how to leverage both ad types to make the most out of it.
Let's start with a brief intro of the two ad types
What are Native Ads
Native ads are sponsored or paid content displayed on editorial websites that match the content on the website intended to promote the advertiser's products or services.
In most cases, these contents are displayed under suggested content with very attractive images which disguise the ad qualities in them.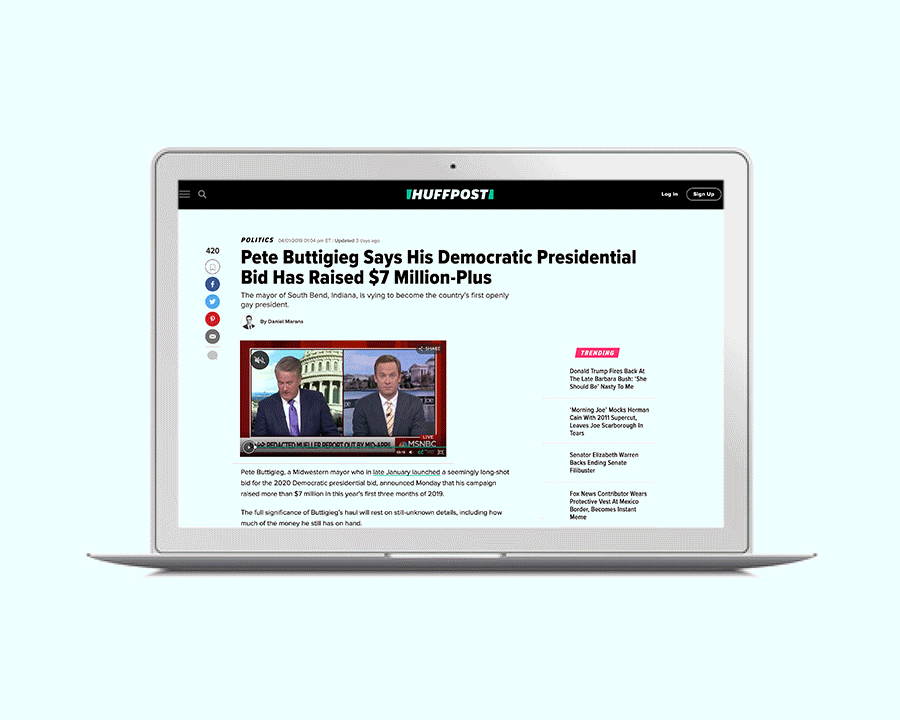 What are Display Ads
Display ads are ads shown on websites or blogs that inform of banners, text, text graphics, flash videos and even audio with the goal of promoting the advertiser's products and services.
It's one of the most popular ad formats seen online today. It's common among publishers of all sizes and has proven to be one of the most reliable source of income stream for publishers.
Making the most of the two ad formats
It's always better to have multiple income streams while monetizing your traffic. This gives you countless opportunities to make more money and reduce your dependency on one source for monetizing your traffic.
Luckily, there are multiple ways nowadays to maximize your income as a publisher. Through this focus on leveraging both Native and Display ads to maximize your traffic monetization.
Optimizing Ad Placement
Ad placement on your web pages matters a lot when it comes to selling your traffic. It matters because your audience interacts or engages with your ads differently in a different positions on your own web pages.
Here is how you should place your Display and Native Ads on your web pages to make the most of it.
Native ad placement
Native ads perform better when placed within the text content, for example, a blog post, and at the end of the content as suggested content.
It is vital to make sure you place the right ad sizes to increase exposure and engagement.
Here are some of the most popular native ad sizes to be placed
300×600– Half page: This ad size is one of the fastest-growing ad inventories used by publishers. it's usually featured on the right side of the website. It's also seen on the left side on some occasions.
It is bold and attractive.
Native ads work best with 300×250 below the ford information of suggested content.
728X90 Leaderboard: This is one of the best inventories and most popular among advertisers and publishers. It can be placed on top or inserted in an article.
300 x 250 – Medium rectangle: This inventory is embedded within the article or at the top right-hand side of the article. It's known to grab visitors' attention due to its unique size.
970 x 90 – Large Leaderboard: This ad size works best when placed on the top of the webpage or inserted in the middle of the content.
It's also very popular for having a high click-through rate and would probably make you the most of your money for both impressions and clicks.
Display Ads Placement
Placing your display banners, Text-graphic ads on your website or blog will surely increase your overall monetization efforts. Here are some of the ad sizes you should consider using alongside your native ads.
160 x 600 – Wide Skyscraper: One of the promising good inventories especially if you are using Google Adsense. This inventory is featured on the sidebars of the website.
It's very bold and grabs attention like no other inventory size. One of the advantages of having it in the sidebars either left or right is that it does not distract your audience in any way but still manages to maintain a high visibility rate.
300 x 250 – Inline Rectangle: While you can use both inventory sizes with both display and native ads, it will be better to feature this inventory at the top right corner of your content, especially in a blog post.
The size of this display ad has little effect in distracting your audience and still.
728×90 – Leaderboard: The display of this inventory is similar to that described in the display of the native ad inventory. However, it works best when featured on top of the website or the blog for maximum results.
It can also be featured at the bottom of the content as well but in this case, you should expect a lesser click-through rate (CTR%) and visibility. It is one of the most used among publishers across various industries.
970 x 90 – Wide Skyscraper: This is mostly featured on the top of the website. it should only be featured on top due to its side. It's better to limit it to the top of the website and not any other place within your content or widgets.
Since display maximizes your revenue, it's great to understand your inventory placements and follow them up as explained above.
Optimizing your inventory performance.
Inventory placements or layout is only one means of optimizing for more revenue. However, there are a few very important things you need to do in order to make your traffic monetization more effective and profitable.
Here are some of them:
Improve your content quality
Content is one of the most important factors when it comes to maximizing your monetization process.
It has several impacts both on your search engine rankings, user experience and ultimately ad revenue.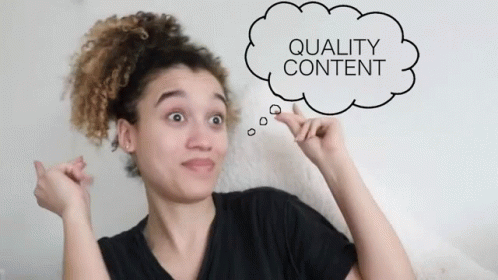 So here is what you must do
Focus on creating quality content (Well detailed and valuable content). Make it as detailed as possible and at least should be about 1,200 words. Go far beyond the recommended 300 or 600 words count.
Note: The longer the content, the better!
Enhance the user experience by writing short paragraphs so it will be interesting and easy for your readers to read till the end.
Tip: The number of time users spend on your content is essential, the longer you are able to keep them on your page(s), the better for your overall search rankings.
Use images that best describe your content at various levels if needed. Content written with images improves time on site which over time helps improve your search engine visibility and rankings.
Subheadings or subtitles should be well arranged based on the relevant topics. This will enhance your users' understanding of the topic better.
Consistency is the key: You have to always publish new content as well as update your old content as frequently as possible. This keeps it valuable and sustained in search engines and gets your readers coming back to the same content always.
Note: Content is key to making money with your traffic, it must be treated as a business.
Mobile-first approach
Since 2015, Google has placed more emphasis on mobile devices. This is because there are more searches happening from mobile devices. It's either you shape up or shape out (Improve your mobile UX or be left out).
The key is making sure your website or blog loads as fast as possible and NOT more than 3 seconds of load time.
Check here to know your speed and what you need to fix to improve your speed.
Apart from the load time, your mobile pages must all be responsive and mobile-friendly.
Check here to know if your website or blog is mobile-friendly.
Mobile Ads
When it comes to featuring ads for mobile devices, Ensure you are doing the following
Feature responsive ad units: this will make sure the right size and ad type are displayed on any given device depending on the screen size.
Make sure your ad units and content are separated at a minimum of 150 Px, This will help improve the user experience and prevent accidental clicks.
Choosing among ad networks
Another key factor in maximizing your earnings while monetizing your traffic is choosing the right ad network.
Here are a few of your recommended ad networks for publishers both your display and native ads.
Google AdSense
Google AdSense is the biggest and the most popular ad network for publishers with over 2 million publishers across the globe. It's owned and managed by Google.
AdSense is the number choice for publishers and it's chosen for many reasons.
It has high eCPM, 100% fill rates, and is flexible when it comes to customizing your inventory.
It offers great features better than any other ad network. Using Google ad manager, Publishers can optimize for header bidding and other forms of inventory bidding to enable publishers to sell their inventory to the highest bidder.
Types of Google Adsense Native Ads
Within Google AdSense, there are several ways to monetize your blog traffic with native ads you can monetize both display and native ads. Here are some of the native ads you can be able to monetize with AdSense native ads.
Native In-article ads: These are Google-optimized ad formats that help you put native ads between the paragraphs of the pages of your content.
Native In-feed ads: These are ad formats that you place inside your feed to help monetize your site and provide a better user experience to your visitors
Native Matched content: Matched content is a free recommendation service that offers you a simple way to promote your content to your site visitors
AdsTargets
Another complementary ad network that works similarly to AdSense is AdsTargets. Founded in 2017 and fast-growing helps publishers monetize their traffic to increase revenue.
It's flexible to get started monetizing with AdsTargets for the following reasons:
Very low traffic requirement
The payment Threshold is $35 and can be withdrawn anytime
It's global and accepts publishers all over the world
promise 100% fill rate and high eCPM
CPC and CPM Ads for mobile and desktop devices
Anti Adblock
Compatible with AdSense and AdSense customization features in AdsTargets.
Giving AdsTargets a trial won't hurt in any way. Expect clean ads and an easy integration process.
Learn more about AdsTargets Ad Network for publishers.
Wrapping up
In many cases, native ads seem to perform better in terms of engagement, especially on content websites (Blogs and forums).
It's highly profitable for publishers since most of their visitors do not know the difference between native ads and content.
Native ads have on average a higher click-through rate (CTR%) compared to traditional display ads. Take advantage of it.
Combining both display ads and native ads will surely have a positive impact on your earnings.
All you need to do is to try and optimize for both native and display ads on different sections of your website.
You should also make sure you have the right content on your website or blog before opting for native ads.
Share your experience monetizing both display and native ads in the comment section to help the community.