How do you advertise banner ads? Even with a lot of negativity about banner ads and banner advertising generally, it has not done any harm to banner clicks figures. Banner ads are seen online more than any other type of Advertisement.
The fact remains that, many businesses still use banner ads to grow their businesses. banners are used on all Google display networks (GDN) such as YouTube Ads, search engine, and Gmail and use largely on over 2 million Google AdSense publishers' websites.
This only proves how huge the demand is for banner ad campaigns. It's because of this interest in banner ads we still get questions such as…
"How do I advertise my banner ad?"
In the post, We'll answer the question "How do I advertise my banner ad?" and discuss how you should actually be doing banner advertising to increase reach, and conversions and grow your business with banner ad campaigns.
So let's look at how you should be doing it.
How to advertise banner ads
The good thing with the banner ads is that they are run with PPC or CPC campaigns which means you pay only when someone clicks on those banners in the case of Pay per click campaigns.
Basically, you don't have much to lose here but rather to gain. secondly, since many businesses do perceive banner ads as having a low conversion rate and do not engage in them, the competition for banner advertising has dropped which makes it cheaper than other ad formats.
Banner ads cost per click (CPC) and cost per mille (CPM) are relatively low when compared to other ad formats and ad types such as search ads and interstitials.
To get the best out of your banner ad campaigns, here are some quick tips for banner advertising
Use banner ads for remarketing campaigns
Banner ads are known to perform better when used for remarketing campaigns to retarget over 98% of the visitors that left your website after the first visit without taking any action.
Remarketing is one of the best-kept secrets of online advertising. It is an opportunity to retarget those visitors that interact with your ads and visit your website but are left without taking any action.
With remarketing, you can bring some of them back to your website and convert them into paying customers. Using banner ads for remarketing will definitely help you increase your advertising ROI.
Rotate your banners weekly
It is common sense that when people see your ads every day for a long time, it becomes boring to them which makes their interest drop.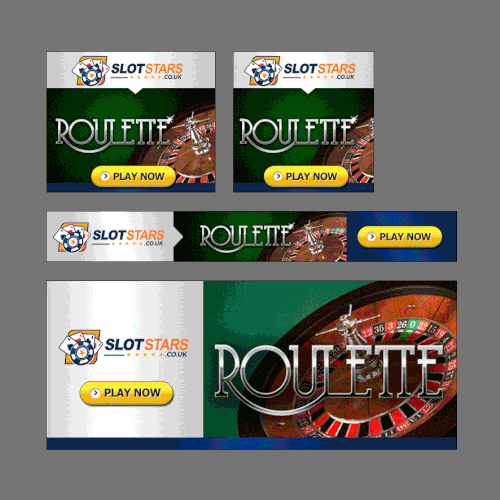 It is advisable to rotate your banners weekly with more attractive banner designs, more attractive deals, and offers.
This will enable your banner ads to get more clicks which will lead to more conversations while making your cost per impression or CPC drop significantly.
Congruent massaging between your banners and landing page
This is simply being transparent and consistent with your massaging on your banners and what you actually have on your landing pages.
For example, If you are offering a discount on your banners, it should be also well shown on your landing pages and should actually be offered to the audience that visits your landing pages from those particular ad campaigns.
By being transparent with your offers, it will improve trust and improve customer loyalty. So please, always update your landing page to be congruent with the message on your banner ads.
Banner design
Designing your banners should be done with care in order to attract quality traffic.
Your banners represent your brand and should be able to attract your target audience within a few minutes seen your ads.
The use of colors and text should be done with care. Do NOT overuse text on your banners.
The text on your banners should be less than 20%. If possible avoid text on your banners completely.
Attractive and matching colors should be used but also should not be overdone.
Avoid using too many colors on your banners that will rather confuse your audience. Use only a few important colors on your banners.
Places to advertise banner ads
There are many banner ad networks to advertise banner ads. However, our focus here will be on AdsTagets and Google display networks as we recommend using these ad networks will deliver your desired campaign results.
One of the most innovative, flexible, and effective display ad networks currently in the market.
With AdsTargets, you can easily set up your display campaigns in minutes and you are good to go.
We offer advertisers all over the world the opportunity to reach their worldwide customers.
AdsTargets has a network of publishers across the world in every niche offering you a wide reach to your targeted audience.
What makes our ads effective is a selective targeting option we built to ensure your ads are highly targeted to reach your desired audience.
We made it easy to create your display campaigns in a matter of minutes.
As an advertiser, you can create and start running your campaigns with just $35 of the initial deposit.
AdsTargets Pricing models include CPM, CPC, CPA, and CPL with device targeting, category targeting, and lots of ad formats.
Google Display Networks
Google, as you know is the largest ad network for both display ads and search ads. According to Google, GDN reaches over 90% of the entire internet users in the world.
It's such a powerful tool for advertising which can use to target any type of audience from teens to senior citizens, from the middle class to the richest people, and from Asia to Africa.
Targeting options include devices, industries, keywords, time, display networks, and many more. It's the only recommended ad network in the post apart from AdsTargets Display Ad Network.
Advice for optimizing your Google display campaigns
Please use exclusions
Here is what many advertisers don't know. A lot of their display ad budget on Google is being wasted by kids who use their parent's phones to play games causing them to lose a lot of their budget for useless clicks.
This is a major problem many advertisers face with display ads while using Google display networks for banner campaigns.
However, the only way to deal with it is to use exclusions to exclude apps and pages where you won't want your ads to be displayed.
Doing this will save you a lot of money while massively increasing your banner ads' return on investment (ROI).
Read also: Google Ads mobile app exclusions
conclusion
Having good knowledge of how to advertise banner ads to gain quality traffic at the most affordable rates. I hope this helps improves your subsequent banner ad campaigns.
Display advertising generally is still much alive and has a massive impact on your business growth if well utilized. Use it to your advantage and grow your business.
Let us know what you think about banner advertising as a form of digital marketing and share your knowledge of banner ads in the comment section to help the community.