Small businesses have limited budgets which force most of them to use their scarce resource in a very careful manner. In most cases, some small businesses do not have advertising budgets.
However, they need to grow and scale up their visibility in order to get noticed by their customers and business associates.
The good news is… even with zero business advertising budget, small businesses can still promote their products, and services, and tell their brand story to enable them to grow and become big businesses.
Typically, it's possible and many small businesses have grown through these means a million times over just by using free platforms that allow small businesses to advertise themselves for free.
In this blog post, I highlight the most popular and important free business advertising online platforms to help small businesses grow for free.
Best Forums to advertise your business
Online advertising platforms are not limited to search engines and popular social media platforms. Other platforms such as forums are great ways to grow your business.
Forums are some of the best free advertising sites and often have a lot of people spending time on those platforms even more than search engines and social media platforms.
I will discuss some of the most important ones below.
Quora Ads
To me, Quora business is one of the best forums online today. The platforms have hundreds of thousands of experts and people looking for solutions as well as sharing knowledge.
This platform actually has over 100 million active users monthly from all backgrounds.
This presents a great opportunity for online businesses to reach their desired audience.
To gain massive traffic from Quora, you need to participate as an expert in your niche.
Answer questions that are related to your niche.
It's all about giving and taking. Make sure your answers are as valuable as possible so you can attract followers and your answer will be seen by many.
One great tip here is, to answer questions that have a lot of views and ad an image in your answers as well as your link below.
Quora runs all major Ad types such as Image ads both on desktop and mobile ads with various sizes and contextual Ads.
They allow advertisers to use their list-matching targeting by uploading an email list of people they want to target.
They also optimize their pixel to support multi-level conversion tracking and behavioral ad targeting options to allow businesses to get the traffic they need to grow their businesses.
Reddit Ads
Reddit is another great forum used by many businesses to get targeted traffic. With over 330 active users sharing links, images, and text posts in and contributing to several subreddits.
Small businesses have been using Reddit to gain a lot of traffic. It's also great for networking and scaling up your businesses.
Since there are so many people spending a lot of time on the site. As a small business, you can create and optimize your business profile which will enable you to post your images, and links and even create blog posts.
It will give you so much exposure and attract customers, followers, and Kama.
Another good thing about Reddit is the subreddit that you can join. While joining those subreddits, you have to first read the rules to avoid being banned.
It will be great if you can maintain a high level of participation and please DO NOT spam.
This subreddit gives you the opportunity to contribute, learn and create a beneficial network.
It's also a wonderful platform for paid and as well serves as a free business advertising platform.
Small businesses that are active on forums often use these platforms for free advertising. On Reddit, they do this by sharing their links, latest blog posts, images, and text posts.
As a small business, participating in Reddit subreddits leads to followers and many upvotes which help make your post get more popular.
Small businesses are encouraged to make use of these platforms to help them grow organically.
DigitalPoint
Digitalpoint is another good forum with a massive amount of digital markers. They share their knowledge on various topics in most digital marketing.
DigitalPoint also allows for paid advertising using CPM and email advertising models. Banner ads are based on a CPM (cost per 1,000 impressions) model.
If your services are related to digital marketing, This is another platform you can consider.
BlackhatSEO
One of the oldest forums online but is mostly used by digital marketers too. Contributing to this forum will give you the opportunity to put your posts and contributions in front of many potential customers
You can get powerful backlinks from this forum also which will help our organic ranking in search engines. This will amount to so much traffic later when you rand on valuable keywords.
They also sell their Ad spaces to advertisers willing to buy them.
They rub banners and text ads on their platform while allowing participants to share their stories, ask questions and get answers.
Free Business Advertising Platforms
Most of the platforms mentioned above are also great platforms that allow businesses to advertise their products and service and as well tell their brand stories.
These platforms give businesses a great opportunity to create their business pages and regularly update them with fresh content meant to educate, inform, entertain, and promote their businesses.
Let's see how you can use these platforms for free business advertising online platforms you can use for free to grow your business.
Let's take a look at some free advertising for small business
Facebook Business Page
A Facebook business page is an incredible way to advertise your business for free without paying a diner. The only difference between Facebook paid and free advertising is that your exposure will be limited compared to paid Ads.
In any case, you can do so much with Facebook free advertising, and here is how…
Optimize your business page with all the business information. Make sure your business page stands out so your potential customers will easily access all the information they need.
After optimizing your page, the next thing you need to do is to create a Facebook marketing strategy which includes creating quality content and scheduling your Facebook posts on your Facebook page to post regularly on your page.
Facebook rewards consistency and quality content, When you are posting on a daily basis, chances are people will be able to see your post more. This will lead to more page followers and page likes.
Once your page fans are beginning to grow, here is what you need to do next…
Facebook free advertising for a small businesses video tutorial
Join many valuable and interactive Facebook groups related to your business. There you can participate in those groups and also share your Facebook page post.
By doing so, your post-exposure will increase and more people will be able to find your content.
Another hack for more exposure is you have to make sure you reply to all comments and messages coming to your page. The more you interact with people, the more your post will be exposed.
Some businesses have used these means and grown their businesses into global businesses today.
You too can do it.
Twitter Business Page
Twitter gives small businesses a great tool to increase their visibility through tweets, and trends and also gain followers.
Twitter is one of the best platforms you can form great relationships that will turn into loyal followers and then into sales.
As a small business, using Twitter should be of strategic importance to your business for forming sales channels.
You can engage your Twitter followers by creating valuable content as well as content that attracts your viewers to engage with your profile and website.
It will help you a lot if you create tweets that interest your followers. This will encourage them to engage with your content. Many small companies are able to do this successfully and you can as well.
The perfect example of companies that is successful in doing this is NameCheap. They have managed to gain 121,000 followers as of the date of this post and still growing.
One good thing they have done well is to mix fun and business. Try this out yourself and share your feedback with us.
Create tweets that stand out. You should understand that you have competitors and creating tweets that stand out will be a big plus for your business profile.
Some small businesses that use Twitter very well are able to gain a lot of followers and market share. An example of such is the Roger Smith Hotel with 15,000+ followers.
They knew they were too small to compete with bigger brands and rather turn to social media marketing and mostly Twitter to boost their visibility.
They were able to invite some influencers and journalists to try out their services. As those influencers turn to Twitter to share their experiences, the Hotel's Twitter becomes so popular in the eyes of many.
Now, they offer discounts for people that book their hotel through Twitter and also have a Twitter kiosk at their hotel.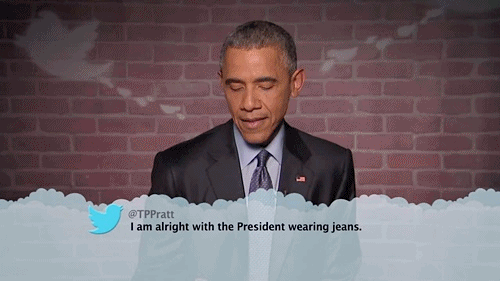 This is one of many other success stories of social media marketing.
Another way to boost your visibility on Twitter is to connect with people that need your products and services.
There are tons of professionals on Twitter that promote themselves and it is another opportunity for you to build your network around them.
You can also use Twitter as a lead generation platform through the promotion of your tweets.
You will also need to listen to your customers on Twitter. I will end it here for Twitter but here are a few points to sum it up…
Listen to your customers
Promote products that are not easily found
Create Tweets that stand out
keep your followers interested
Be consistent
Balance work and fun
Optimize for mobile
Connect with people who need your products and services.
Use Twitter to grow your business for free.
LinkedIn company page
LinkedIn is mostly considered a professional platform for professionals with over 330 million active users every month. This presents small businesses with a great opportunity to promote their business.
Having a business/company page on LinkedIn gives your business a boost and the opportunity to be seen by thousands of LinkedIn users.
The business page also comes with several features to enable you to publish content and connect with people looking for your business.
Here are several ways you can use LinkedIn to boost your small business.
Lead generation – because LinkedIn offers businesses easy access to contact other members and also allows them to subscribe to your buttons, this platform can be used to reach your target audience to help you grow your business for free.
You can also choose to message your audience on LinkedIn to let them know about your business. It might be mere messaging but it's actually building a network for your business.
LinkedIn Boost SEO – Using LinkedIn as a small business can have a significant impact on your business search engine rankings. You can increase visibility and also increase your organic search traffic over time.
Sharing your content on your company's LinkedIn page help connect your business with the right audience.
You can also join groups that are related to your niche and post your valuable blog posts to attract more audiences. This alone could make you grow your company page followers and visibility.
Look at LinkedIn as a free business advertising site because of the great opportunities it presents to small businesses.
Treat your LinkedIn Business page as a marketing channel
LinkedIn can be a great platform for marketing your content such as your blog posts, Updates about your business, and Displays of your products and services.
You can always share your blog posts and if they are valuable enough, your content will be liked and shared over and over to increase your exposure on the platform.
That alone will give your business page the opportunity to attract new followers and eventually loyal customers.
Use it as a multi-channel marketing platform – It is a great channel for marketing your business product or service as a small business.
It gives you the ability to reach the local audience through this new channel and that's massive because it opens so many doors in terms of online traffic and users' interest in your company.
Use LinkedIn judicially to boost your visibility and grow your business for free.
One of the best ways to build an audience and grow your business is through Pinterest. A great platform for quality traffic for your small business.
Pinterest is a powerful image-saving platform that is a bit different from other social media platforms such as Facebook and Twitter.
This means it also has a set of different rules and practices which enable small businesses to grow.
Here is how you can use Pinterest to grow your small business.
Feature your Blog Post on Pinterest
Even though Pinterest is an image platform, bloggers have been very successful in using the platform to build their fortune for free. It's easy.
After creating your blog post, you have to create a Pinterest size image to pin it to your profile in a way people can click on the post and visit your website.
Doing this the right way and consistently will enable you to increase your traffic so much especially when you feature it in one of your featured boards.
Promote your website
Pinterest boards come in handy when you want to expand your website by creating a board that contains all the important information about your website.
You can choose to create an "About us" visual page, "Testimonies" "Price List" "Your Products and services" and much other information necessary for disseminating information about your business website.
You can choose to feature this information in one of your featured boards to be seen by many.
Promote your Videos on Pinterest
Videos these days are a great way for businesses to boost their visibility online. As a small business, this might simply be one of the best ways to promote your business on Pinterest. In fact, it's like a Free business advertising platform for many digital marketers.
Businesses that promote their videos on Pinterest have a lot of views and Pins from other interested and targeted audiences. Consider using videos on Pinterest to boost your visibility as a small business.
Google my business (free local business advertising)
When it comes to free local business advertising, this is a great local business marketing strategy that allows your business to appear in Google searches when people are searching for businesses within their location.
Restaurants, Gas stations, hotels, hostels, malls, shops, universities, schools, pups, mechanic workshops, and many other local businesses use Google my business to generate a lot of traffic that leads to sales.
It's simply one of the best ways to advertise businesses for free by appearing in local search results which also use Google maps to direct thousands of customers to your business doorsteps and is widely used by millions of businesses worldwide.
Business listings
There are millions of people that still visit online directories also known as business listing directories to search for businesses online which means huge potential for free business advertising.
Although some charge a fee to feature your listing and to review and approve your listing fast, most of them allow you to list your businesses for free which is awesome, however, this tactic works best if you list your businesses in your niche-related business listing directory (online directory).
Email Marketing
Email marketing is one of the best ways to get your customers to keep coming back to your website to buy from you. It is considered by many as one of the most effective free ways to market your business for free.
You will have to strategize by using email funnels or a funnel to collect emails and keep them informed whenever you launch a new product or service, publish a new blog post, or have a discount for them to check.
Press release
Another great way to get your online business out there is to use press releases to broadcast about changes in your business. Some of those sites have a large number of followers.
This makes it easy for you to reach a large group of audience that might be interested in your business.
Though most of them are not free, the feel is nothing compared to the value of publicity you might get. Choose the right ones and enhance your traffic.
Facebook Marketplace
This is one of the free advertising sites that allows you to sell your products and reach millions of people for free. I myself have purchased many things from the Facebook marketplace.
It's very popular and should be given a trial. It doesn't matter if you want to advertise your products or services. It has the ability to help your business be seen by millions for free.
Conclusions
There are so many other free ways to promote your small business and grow faster, however, I will allow some of you to tell us which ways you think work best for you in the comment section.
We have highlighted the most popular channels small businesses can use for free to promote and grow their business.
Each of the platforms has a unique way that can boost your business if used the right way.
I will also encourage you to research more on this topic and use classified Ads sites to also promote your business for free.
I will end it all here for now but hope this helps you grow your business better and faster.