We have to take our time to explore succinctly to come up with these 14 ads which are fascinating, inspiring and prettily doing really well with their Facebook advertising.
Even if you've already been using Facebook ads for some time, make sure to check out our list for some inspiration on your next ad buy.
Therefore, if you are willing to have an amazing and inspiring Facebook ad, you need to consider two basic options. Either you go with the existing crowd (existence ads of others) or create a unique concept and be ready to take full responsibility for the outcome.
But the biggest question is, can we make use of the already crowded Facebook ads or allow room for a new concept and take responsibility?
It is in situations like this that Bruce Lee once said: Absorb what is useful and reject what is useless and aim for what is specifically yours. This explains why you can become good at Facebook Ads not just by reading books, and running Facebook Ads but basically by watching and modelling people and companies.
To become perfect at Facebook Ads, you need to pick out useful ideas and ignore the useless ones while adding spices to the selected ones.
Remember having amazing and inspiring Facebook Ads has to do with invoking examples that are colourful with signage that conveys meaning but is not complex and ensure you model them bearing in mind the choice of images.
…example a usability tools study showed that using a highly contrasting landing page call to action resulted in an 80% higher click-through rate, compared to low contrast.
Lesson
Always use the contrasting colour combination
Include a link
Create carousel ads (highlight)
Today, we will be presenting to you our top-notch Facebook ad examples and examine same what makes them predominantly effective and more compelling. When we are done with this post, your knowledge about Facebook ads will blossom while its application will yield a huge success.
Find our topnotch Facebook Ad Examples as follows:
1. AdEspressor is one of Facebook Ad examples that is an explainer video ad: What this means is, instead of clicking on the ad to go to the product landing page, people can get an overview of AdEspressor's features without leaving the Facebook environment.
Note that, the essence of the ad is to call the attention of buyers or audience. The way and manner an ad is designed and showcased matters a lot. Here, it is advisable to use videos in an ad rather than images. Always add captions hence many people do watch videos on Facebook.
Always educate the audience with a framework
That is, simplify your product clearly and loudly, for easy identification and usage, using different colours, videos as well as a graphical representation. This will make your product or services more appealing to interested customers or call for more readers and buyers.
With this, you are not only asking customers to buy your product but also educating them by establishing a relationship and also given them value.
2. Facebook Ad Example – Slack
Slack's "Make Work Better" Facebook ad
This ad receives recognition universally due to its timely and effective decision-making process hence many hate worthless meetings which is why Slack as a communication platform is the answer.
Overall, it's a great example of how a work-focused communications tool can be advertised well in a predominantly personal social media environment, and how even the most practical product or app can be made to seem more "fun."
This is indeed really a great ad because the visuals pop out. Additionally, the contrasting colours draw a lot of attention to the subject. It's a great picture.
Lesson
Attention has directed to the feelings of consumers after consuming the product.
Your creativity matters at all times
A well-developed concept will speak for your
3. Facebook Ad Example: Google
Google's "Build What's next" Facebook ad
Whichever platform you use for your digital advertising, be sure of the result if the ad is adjusted to suit your Facebook and/or Google ads campaigns.
However, the process of creating ads and figuring out who to show those ads to can be complex and overwhelming.
Though we have got you covered with this guide to targeting ads on Google.
Every day, people around the globe perform more than 3.5 billion searches on Google. This means creating a Google ad can give your business access to millions of users all over the world.
And, Just like Facebook, you can use Google ad targeting options to select exactly who sees your ads.
Google allows advertisers to create a variety of ad types, including search, display and video ads.
Search ads are those that show up at the top of search results when users perform a Google search.
Display ads are ads that are displayed on a variety of partners' sites or YouTube.
Now that you understand the different types of ads you can create with Google Ads, let's cover how to target specific users based on demographic.
Google ad platform carefully selects an inspiring language and creates excitement about a product. This is to build what is next as the ad's hook that makes the ad much more compelling and guides the viewer to visualize what they could do with the platform.
Also worthy to note about Google ads is the colour palette. The primary colours like blue come out well visually with the blue palette of Facebook itself. This colour palette gives a positive outlook amongst which are trust and stability as could be seen as being used by many large tech companies.
When looking for a cloud platform, remember Google Ads is the platform that has all the befitting features you desire.
What to Know from this Facebook Ad
Active verbs and the choice of words you choose matters
Basically, primary colours give you a more befitting outlook
Carry out the test using financial incentives
4. Facebook Ad Example: A&E, Bates Motel
As events occur at different times and places, it calls for the opportunity to commence a Facebook ad campaign that is creative to suit the said campaign.
But many ads are weak or featureless because the ad message is not well communicated which tends to call for little or no attention in the end. (Always use social media promotions that attempt to pick up on celebrity events).
A&E's "Bates Motel" Facebook ad
Interestingly, there exists an implied citation too. Here we could see the implied citation to Norman Bates unhealthy devotion to his mother. The essence of this is that even those who haven't seen the show may be familiar with it.
The subtle always softens the ad and also makes it more approachable and fits well with the implicitly creepy tone and style of the ad.
A&E are creative when it comes to ads which is why A&E selected out of all instances, an effective Mother's Day greeting card-style visual, with a handwritten message from Norman to his beloved mother.
Looking at how prominently Mother's Day message was likely to have been in users' News Feeds this Mother's Day, the ad suits well among the organic messages users saw.
As an entertainment network, the A&E budget is huge for ad creativity. In spite of this, we must be ready to fully apply the necessary techniques even when it is our seasonal and holiday ad campaigns.
The question as to whether there are other ways to stay focused on the unique selling proposition of your business using appropriate seasonal messaging is the topic to be explored further.
Borrow from the worthier knowledge base of A&Es book and explore concisely ad creative for time-sensitive campaigns.
What You Need to Know from this Facebook Ad
Effectiveness of pop-culture references if well treated
Always use the short, memorable hashtag to encourage the social promotion of seasonal events/sales
Do competitive intelligence research for your competitors' seasonal ads and find out whether there are any missed opportunities to build on and stand out tall in the end.
5. Facebook Ad Example: Dollar Shave Club
The aim of business set-up is profit maximization. This is why Billion Dollar Business aimed at bringing in approximately $21 billion in revenue this year alone), thereby making it a tough market for businesses offering men's grooming products.
In spite of this, Dollar Shave Club will not be bothered haven differentiate itself in an ever-increasing crowded market.
Dollar Shave Club's "Smarter Way to Shave" Facebook ad
This ad does not necessarily aim to appeal to gender-equity ad creativity as perceived by other shaving companies but rather attempts to showcase its products to a specific audience (women).
Many companies have begun to take a cue from Dollar Shave Club's progressive approach as described above in comparison with companies like Gillette.
Having seen Dollar Shave Club grooming products to sectors of gender-specific products that are typical in its norms (the "pink" razors the ad makes fun of) Dollar Shave Club was established as a progressive, forward-thinking company that aligned with changing societal norms, open up existence product lines to a vast new audience without having a launch of any new products. This shows how the ad is about the great works of your brand.
What you can Learn from this Facebook Ad
The influence of your brand values can be a major selling point and a key factor
Evaluate your targeted setting and audiences – is there a need to promote an existing product line to an entirely new audience?
Going with your research, access whether your buyer personas really represent your ideal customer, or are you inadvertently overlooking potentially valuable audiences.
6. Facebook Ad Example: Shopify
Shopify as a Facebook ad features is awesome as Haven demonstrated keen alertness of the business's core demographics and target markets.
Shopify's "Sell Your Crafts" Facebook ad
It has been discovered that many hobby and craft products are not aware of their monetary value or even open their e-commerce store. Nevertheless, what is exciting about this ad is the awareness it creates to get the attention of the audience.
Just imagine someone whose craft career has been making waves but failed to advertise the product to call for the audience.
This is where Shopify ad features play a significant role hence the ad has the potential to place your products or services in front of your ideal target audience. Note that, the more traffic comes to the Shopify store, the higher your chances are of increasing sales.
Shopify Facebook ads deal with common themes that come with some specific language and messaging that make the ad attractive.
Shopify's "Build Your Store: Facebook ad
Shopify show eagerness in understanding its target audience and also to influence the visual nature of Facebook ads to generate a spotless, nominal, and persuasive ad experience.
To continue doing your business in your way for people to appreciate and operating an e-commence business is not easy.
This is why Shopify ad comes to aid the promotion of such ad through new feeds, leverage aspirational messaging which has an effect on how brand continuity across multiple ads are compelling and effective.
What to Learn from this Facebook Ad
Use and appearance of aspirational messages are tempting to users hopes and ambitions – How then your product or services be of help to meet their goal.
Questions are to be asked using your copy of the voice of the customer
Must be able to select a clean, minimal and colourful aesthetic for your ads
In spite of the overwhelming job well done by health professionals in restoring the state of mind and body of people, many still look at their lackadaisical attitude and approach as a hindrance to their good health thereby opting to ignore their services considering delays been experienced in accessing them.
This assertion informs 'Heal' a Los Angeles-based startup to change the narrative about our physician.
Heal's "Get a Great Doctor to You" Facebook ad
This ad hit the cyber face tremendously to explain the significance of the concept 'Heal'. This app reassures viewers of the friend-oriented and approachable image (featuring a smiling doctor wearing a branded Heal lab coat).
The choice of image and words (smiling) used in this ad create a sense of belonging and satisfaction to users thereby encouraging them to take the opportunity of using the app.
Also, this ad changes the narration of delays been experienced and the laxity of health personnel that hitherto caused inconveniences to patients.
What to Learn from this Facebook Ad
Customer pain points should be a central message of the ad.
Choice of images, words, trust signals be used at all times.
Re-examine your ad to identify opportunities to include more compelling language.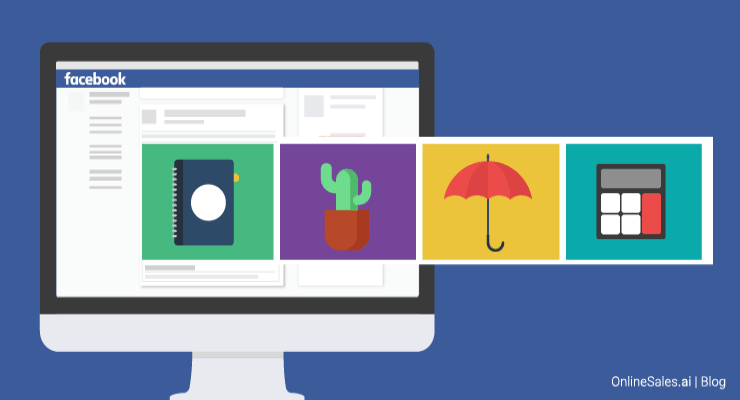 8. Dress Lily
Dress Lily is an online drop shipper that offers men and women's clothing. They have a huge selection and they show it off in their ad.
Lesson: The blanket itself is something that every little girl would want after watching the Little Mermaid. In the ad they show a little girl, so the target market for this would be parents with young children.
They give prices in the description as well as a 50% discount offer.
They show that shopping with them has tons of value, between the discount code and the free shipping offer. The ad is packed with info that customer would want.
9. Robin Sharma
When designing your ads, focus on one thing. In Robin Sharma's webinar offer, everything is directed towards one goal: getting you interested in his upcoming training program.
The ad starts out by describing exactly what he is offering – "FREE Training" on how to be successful in your life and work. The viewer immediately understands what they're getting and what they'll learn from the webinar.
Lesson: What could be added is more information about the benefits of the course and what the expected results of attending the webinar will be.
It also could define further who should attend the course, but this could've already been determined by whose feed it appears in.
10. Option Alpha
Option Alpha is an options education platform created to help people learn how to trade and make money.
Lesson: The "ad" is an almost 10-minute-long video on one specific aspect of trading that a lot of people might have issues with.
The benefits of using a video ad here are that the viewers get to see how Option Alpha teaches and whether there would be good value in their course. It's a great pre-sale technique, where they demonstrate great value and then drive people to a landing page where they watch 2-3 videos about the options education course.
Use this next time you have an ad for anything educational. Make a lesson plan and record it to video, then use the lessons to introduce people to how you teach and get them into your courses.
Conclution
We hope these Facebook ad examples will help you in making the right decision when it comes to Facebook advertising.
Each of these ad examples has unique traits and best fits your advertising need and niche. It is important to understand that not all the ad types discussed above may suit your business type but certainly one or two here will sure suit your product or business type.
Read all the examples and find the one that suits you best. Overall, we wish you all the best with your online advertising campaign.