Do you want to start a blog or start blogging? Well, you'll need a guide – there's a lot to learn and there are many different guides on the web. So, which one should you take your cue from? I had the same problem myself. I started my blog first in 2011 as a beginner, there are many things I wish I knew then that no one told me.
Through my experience starting a blog, becoming a blogger and managing my blog to the point I have multiple blogs now. It was not easy and still have to do a lot to keep up with the always-evolving blogging businesses.
Some of my experiences as a blogger are what I want to share with you in this post. virtually everything you need to know as a beginner to become a professional career blogger.
I should say, now my blog is doing really well and I get a lot of hits every month, so you might like to take a cue from my advice in this guide. This guide will be extremely simple and easy to understand – anyone will be able to understand it!
Reasons you should have a Blog
Before we start talking about how to create a blog and start writing a blog, you need to know your motivations. But if you already know your motivations well, you can move on to the next step.
There are several motivations that should drive you to write a blog:
– To communicate information, news and articles, the blog has become a very important and extremely popular tool;
– To express your ideas and share them with everyone who visits your blog;
– To grow socially and professionally;
– To increase your earning potential!
Maybe you already knew all this information, but it was necessary to specify everything!
Also: setting up your blog can take some time, so you should be prepared to spend at least 30 minutes, to get your blog up and running. in any case, I am available for any questions or clarifications. just contact me.
This guide contains some affiliate links, so if you buy something through these links, you will earn a commission.
The index of the present guide
to creating a blog is very simple: no technical skills are needed.
Create a blog by completing just 5 steps
There are five main steps you need to do in order to start a blog. If you follow this guide exactly, you'll have your own blog set up in 30 minutes or less. The 5 steps are:
1. Choosing the best blog platform
2. Choose a web host
3. Define the blog setting on your domain
4. Create your blog
5. Further information and data for blogging
#1. Choosing the best blog platform
Choosing a platform is the first step. One of the best is WordPress, and it is really well developed, and above all, it is one of the biggest you can find on the web. it contains countless plugins and add-ons, so you will find countless ways to design your blog!
I also recommend that you look at the different blogs that have already been created by the millions of users on WordPress! You will see that taking inspiration is the first step to creating a good blog.
However, there are alternatives to WordPress, such as Blogger and Tumblr. In this guide, however, I want to introduce you to the world of WordPress, for several reasons:
– It is free and easy to use;
– millions and millions of free themes and layouts;
– there is a forum to get advice and useful information;
– creating a blog is very fast thanks to its features;
– it is easy to interact with people, other users, and the community.
Now let's move on to phase 2!
#2. Choose a web host
It is crucial to decide whether you want to pay for your blog or not. The sites I recommended above offer free blogs to anyone. The fact that it is free has both positive and negative aspects:
– You are not able to get your own domain: in all free blogs, the URL of your blog will always end with this type of domain:
– There are several limitations: as they are free, these sites have limitations, such as monetisation, uploading videos and images, and limitations on some free themes;
– You are not the direct owner of your blog: your blog is hosted on the property of a platform, so it is not exactly your property. Since you do not own it, it is not completely managed by you and could also be deleted from the platform.
The alternative would be to create a self-hosted blog, where you are the real owner, with your own domain, without any kind of problem related to the management of your content, which is present in free blogging platforms. Personal domain hosting can cost between $5 and $10 per month: not that much in fact!
#3. Define the blog setting on your domain
Let me explain to you what it is, and how to create a self-hosted blog: first of all you need to find a domain name and choose a hosting company for your blog.
– Domain: this is in a nutshell, the URL of your website (e.g. Adstargets.com is the domain). Very simple!
– Hosting: This is the company that allows your site to be on the web so that it can be seen by anyone surfing the net. any articles that are deposited can be saved there.
A good host for your blog could be BlueHost. it is also one of the cheapest, and for less than 3 dollars per month, you can have your own hosting. also, a domain name costs on average 10 or 15 dollars: with BlueHost, you can get it for free for the first year!
In any case, you have the possibility to choose many other services, and most of them should have a one-click solution to install WordPress. All in the easiest possible way!
I would also like to recommend two fundamental elements for blogging: privacy whois (which will keep all your personal data private) and automatic backups (which will save your website in case something breaks down or disappears so you don't lose anything from your blog).
After installing WordPress on your site, in order to get started with your new blog, you need to go to your wp-admin page (usually: www.yourblognamehere.com/wp-admin) and start writing your first blog post!
You will see that as you keep writing, everything will seem easier! Don't worry!
#4. Create your blog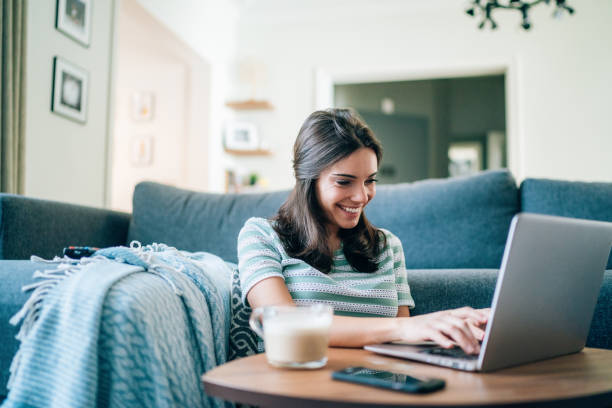 Finally, we enter the operational phase. Now you need to choose a theme, to give your blog a look. To choose one, go to Appearance > Theme > Install, all for free.
The themes are easy to choose and easy to customise: this site even allows you to change your theme with a few clicks, without losing any content or images.
Remember that the theme and layout of your blog should reflect your personality, and your preferences, based on the main topic of your blog!
It also needs to be functional and easy to use for anyone who wants to read your posts. The more attractive and interesting your blog is, the more people and readers will want to stay on your site.
Finally, we can proceed to the last step!
#5. More information to scale your blog
Whether you're a beginner or an experienced blogger, you always have something to learn and something to improve!
I recommend these articles, which are very interesting and full of tips:
After that, you will be ready to create your first blog! You're ready to go and most importantly, you're ready to start writing!
If you need any advice or need to solve any problems, contact me or leave a comment below.
I will help you directly! And now, Enjoy your new blog!