Push notification ads are getting more popular than ever and many networks are already in the business providing advertisers with customized push notification advertising services while at the same time giving publishers the opportunity to monetize their traffic and maximize their earnings.
It's also true that when push notification ads are well-targeted, it enhances the effectiveness of the ad results making it possible for advertisers to reap high returns on ad spend (ROAS).
Well, it might seem easy as explained above in those few paragraphs but there is more to it.
The platform (Push ad networks) which serves as the middle man serving advertisers and publishers holds the key to making sure those ads are served in order to get the attention of the right people.
This is where you need the services of Roller Ads to either advertise your business or brand or monetize your traffic to maximize your earnings as a publisher.
Let's start by briefly explaining what push notification ads are…
What are Push Notification Ads
Push notification ads are basically the ads you receive on your desktop or mobile phone. Sometimes they appear on mobile informing of alerts or reminders triggering you to take an action.
On the desktop, these ads appear mostly as an alert on the right-hand corner of your computer or even sometimes as a calendar even reminder inform of incoming email and stays for a few seconds.
How do these ads work?
So first things first! people who are usually targeted as customers opt-in as subscribers and permit this ad to be sent or shown to them before they start getting these notifications.
First a piece of code is embedded on the publisher's websites which prompts visitors to accept notifications from the website they visited.
This is usually on the top of the website which comes in form of a popup asking the customer to "allow or block" notifications from the website and when they accept to allow those notifications, they are added to a list and sent a notification when necessary.
The good thing with these ads is that they are becoming more sophisticated and those notifications are or can be customized to reach your desired customers.
Second, using machine learning, pixels, and data collection tools allow for data to be collected and optimized to get those ads to perform even better making it possible for higher click rate (CTR) and conversions.
Benefits of Push Ads
#1. The ads are instant and deliver faster than any other ad type
#2. They are cheap and deliver fast results
#3. Can reach a large group audience on mobile devices and desktops within a short period of time
#4. These networks have the ability to allow advertisers to test (A/B testing for images and Text.
#5. Can target based on time, specific devices, and customized audience.
#6. You can track your campaigns to see what performs better and concentrate on it.
Now that you have understood the benefits of these ads, you will need a platform to work with for optimum results which is Roller ads. Let's learn about it and how to get started.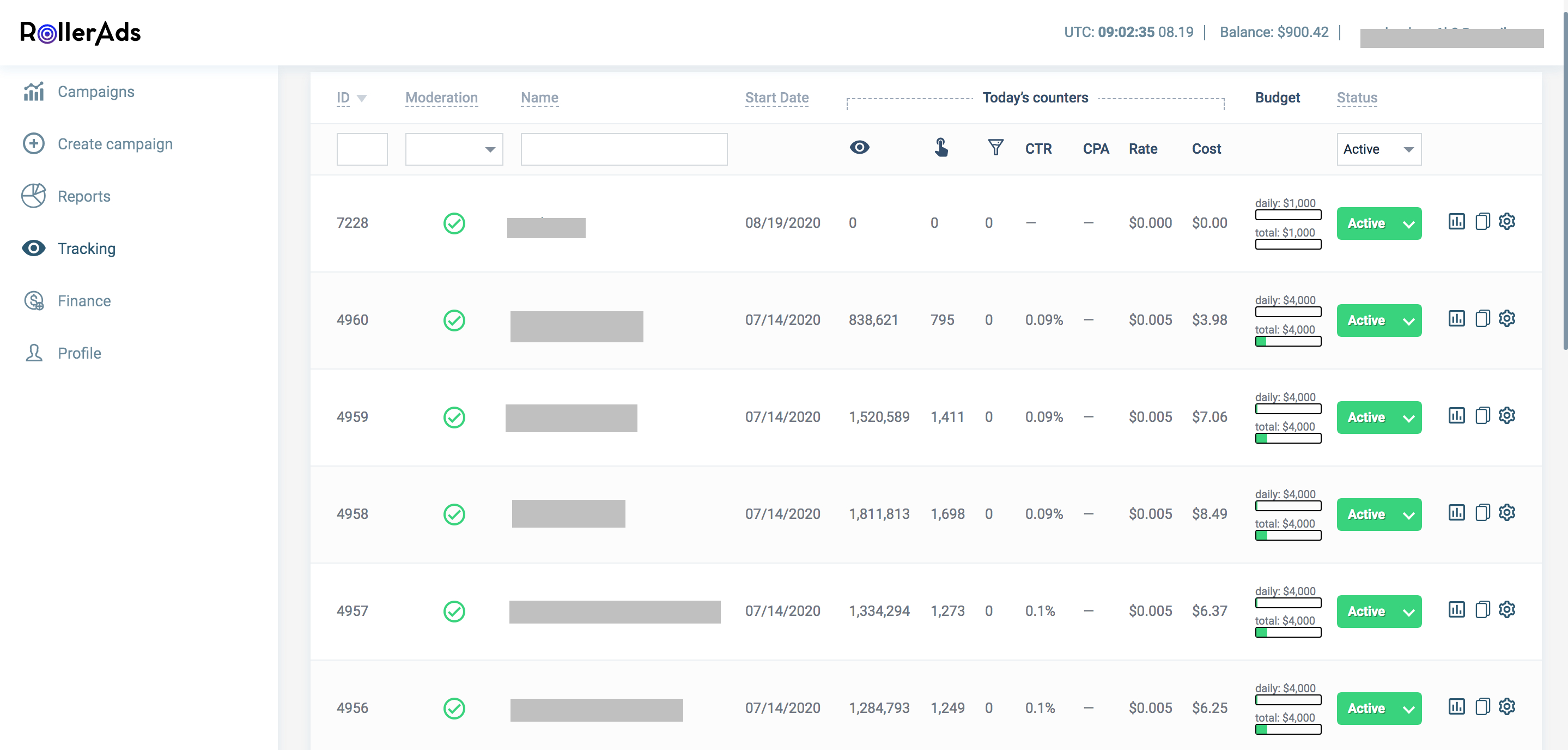 About RollerAds
RollerAds were established in 2019, fairly new but highly advanced, and equipped with the best tools to ensure only real human traffic and well as maximizing revenue for publishers.
The ad network is equipped with the most accurate tracking and targeting tools to ensure all users (advertisers and publishers) pay only real traffic and get paid for every click respectively.
These are actually scaling to the demand of massive advertisers and publishers who saw the benefits of advertising and monetizing with push notification ads.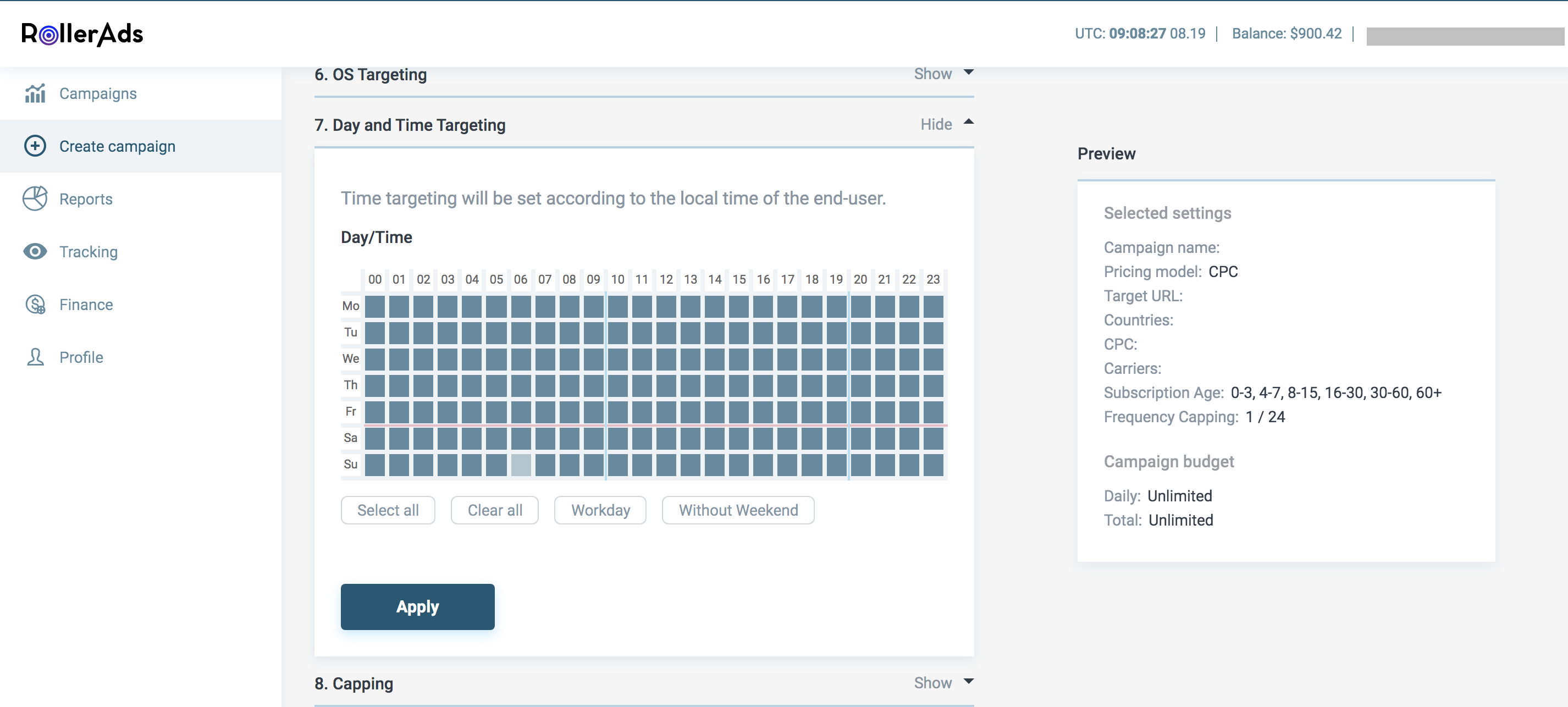 RollerAds for advertisers
RollerAds has built a highly advanced Self-Service Platform (DSP) with a lot of advanced features far more than most of the push notification networks currently in the market.
It just takes a few minutes and steps for automatic approval to set up an account, while their intuitive campaign builder work you through the entire process.
Initially, you will notice how easy it was to set up and use their advanced targeting options.
You can target ads by:
white list/blacklist campaigns
subscription age
OS version
GEO
zones
RollerAds for publishers
Not only is push notification advertising very effective for advertisers, but because it works so well, advertisers are willing to pay more per click.
This results in additional revenue for publishers.
The admin panel is very straightforward, very easy to set up, and allows numerous different ways to withdraw including wire transfer, Payoneer, PayPal, and more.
Disadvantages Of RollerAds
Currently, the only pricing option is CPC. CPM option will be introduced alongside new advertising formats, but CPC is very standard for the industry.
Not suitable for all publishers, as many offers include gaming, adult, dating, health (etc).
Payment Details
Pricing Model: CPC
Minimum Deposit: $50
Min CPC: $0.001
Payment Methods for Advertisers: Wire Transfer, Credit card, Capitalist, WebMoney
Payment Frequency for publishers: NET 30
Minimum payout: $100
Withdrawal Methods: ePayments, WebMoney and Bank wire transfer
Wrapping up
We have given you all the basic information you need to know about push notifications and one of the best networks in the field to advertise and monetize with push ads "Roller Ads"
Here are some of the company info you need to get started
SignUp to RollerAds Here: RollerAds SignUp
Founded: 2019
Employee count: 15+ Employees
Ownership: Private
Main office: 919 North Market Street, S 425, Wilmington, DE
Support Contact: support@rollerads.com